VOIP GATEWAY SYSTEMS DUBAI
A VOIP gateway is used to build a bridge between the worlds of legacy telephony and the VOIP. Gateways are typically used to connect legacy phone systems (PBXs or ACDs) with VOIP resources, or to connect modern VoIP phone systems with legacy phone lines.
Quick Inquiry
POLYCOM VSX 7000 VIDEO CONFERENCING SYSTEM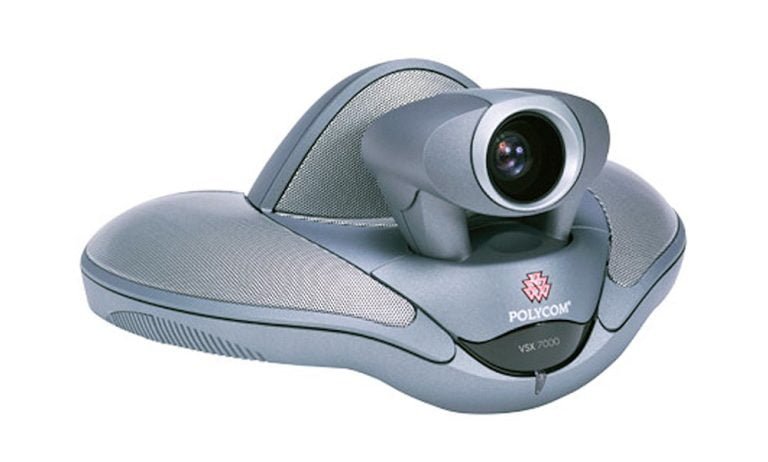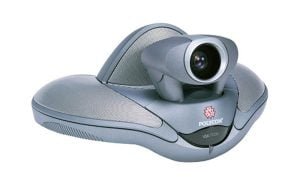 The Polycom VSX 7000 offers flexibility and expandability in offering users the option to add additional displays, microphones, speakers, ISDN network modules and more. VOIP GATEWAY SYSTEMS DUBAI.
WHAT IS A VOIP GATEWAY?
A VOIP gateway is used to build a bridge between the worlds of legacy telephony and the VOIP. Gateways are typically used to connect legacy phone systems (PBXs or ACDs) with VOIP resources, or to connect modern VoIP phone systems with legacy phone lines. VOIP GATEWAY SYSTEMS Adding VoIP to a legacy PBX system is a great way to add features DUBAI and reduce costs. The gateway connects to the legacy system through either analog or digital trunk ports. The PBX sees the gateway as either the phone company or as another networked PBX. Calls from the PBX to the outside world are converted into VoIP calls and sent over the Internet to a VOIP service provider or other VoIP peer. Calls coming from VoIP sources are converted into the appropriate legacy protocol and delivered to the PBX.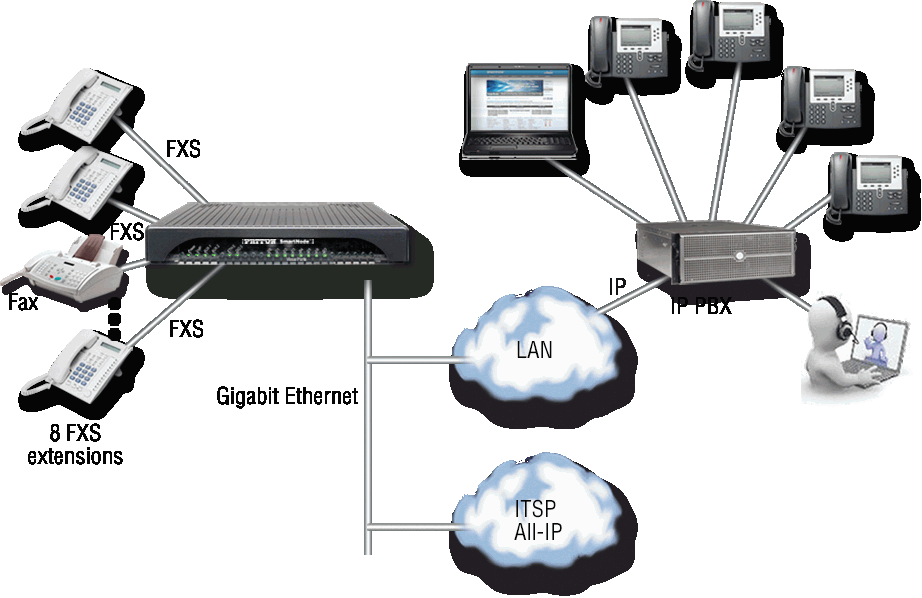 Using a gateway to connect a VoIP phone system to traditional phone lines makes sense in situations where SIP trunks are not available or where your application requires the reliability of the PSTN. It also makes it easy to build redundant systems. The gateway normally communicates with a primary IP PBX. In the event of a failure on the primary the gateway can communicate with a backup system.
VOIP GATEWAY SYSTEMS DUBAI
Other uses for VoIP gateways include staged migrations, where the gateway acts as a bridge between the PSTN, a legacy PBX and a new IP PBX. In this case, the PSTN trunks are connected to one interface on the gateway. Another interface connects to the trunk port on the legacy PBX. The new IP PBX is integrated over a VOIP protocol (generally SIP). The gateway directs some incoming calls to the legacy PBX and others to the IP PBX. It also passes calls between the two PBXs. This allows some department or other subdivisions of the company to remain on the legacy system while others move to the IP system.
POLYCOM VSX 8000 VIDEO CONFERENCING SYSTEM

The Polycom VSX 8ooo is an easy to install, high performance video conferencing system. We provide all system in dubai. VOIP GATEWAY SYSTEMS DUBAI.
KEY FACTS & FEATURES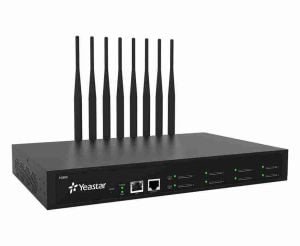 Gateways come in several formats. Analog gateways convert between VoIP protocols and traditional analog phone lines and/or phones. Digital gateways convert between VoIP and various kinds of digital phone services: T1, E1, PRI and/or BRI, depending on the gateway.
Gateways can typically connect to multiple VoIP endpoints (devices or services), which allows PSTN resources to be shared between multiple IP communications systems. VOIP GATEWAY SYSTEMS DUBAI.
The routing functions built into a gateway allow it to intelligently adapt calls from one medium to another. For example, they can add or remove digits in the dial string when passing a call. They can also recognize various patterns and route them across different interfaces.
Gateways can be used to convert VoIP calls from one code to another, a process known as transcoding. This can be useful when bridging multiple VoIP solutions together.
KEY BENIFITS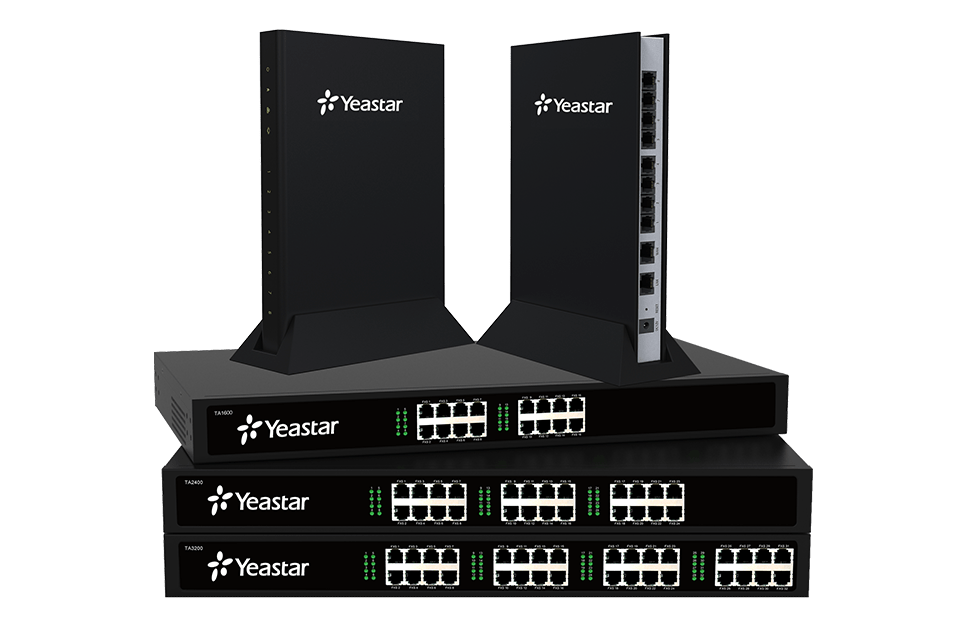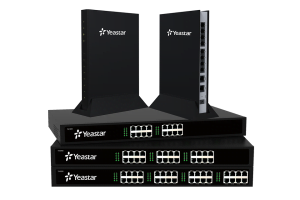 Gateways can extend the life of legacy equipment by "VOIP enabling it. This can include replacing traditional trunk lines with SIP trunks or routing some subset of traffic over VoIP to a remote PBX or gateway – a process known as toll bypass. Gateways enable flexibility. Rather than moving from a traditional PBX to an IP PBX in one step, a company can stage the migration using the gateway as a bridge between the two systems.
ASTERISK AS A GATEWAY
Asterisk can be used to build a gateway using a standard computer and one or more telephony interface cards. Alternately, Digium offers a line of turnkey VoIP gateways built using Asterisk. In either case, the end product is significantly more flexible and significantly less expensive than legacy gateway products. Asterisk's modular, multi-protocol architecture is particularly well suited to building gateways
NEC IP PBX/PABX BUSINESS PHONE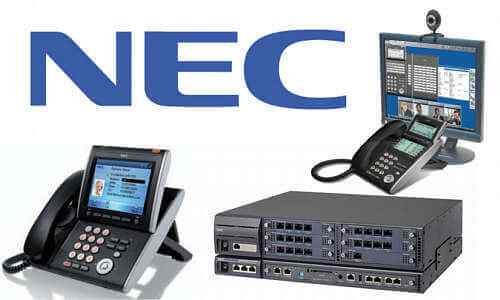 We install NEC IP pbx phone system in Dubai, UAE.
We provide NEC IP PBX solution in Dubai.
NEC SL1000 IP PBX DUBAI
SL1000 is an intelligent cost-effective telecommunication system that is equipped with capability to adapt functions for immediate and emerging business needs, covering small and medium-sized enterprises (SMEs) and small offices, home offices (SOHOs).
SL1000 FEATURES
• Room monitoring from outside
• Warning Message during night mode
• Remote Inspection, with auto-emergency call
• Sensor Connectivity with auto-emergency call and warning message sending
• Built-In Auto Answer
• (Standby mode) during night mode
• TDM/IP Coverage
• ISDN Compatibility
• Voice Mail Integration
• Paging Announcement
• Programmable Function Keys
CISCO IP PHONE FOR PBX SYSTEMS DUBAI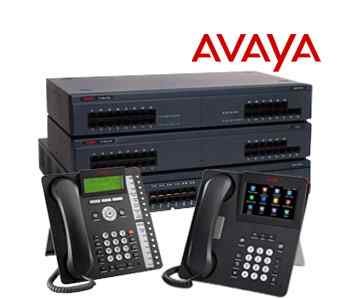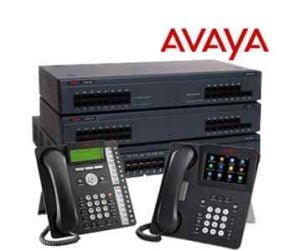 DXBIN Technologies is the leading installer of Avaya IP office pbx phone system in Dubai, UAE. We provide Avaya ip office pbx/pabx solution in Dubai. DECT PHONE SYSTEMS DUBAI.
IP PBX DUBAI : The Avaya IP 500 telephone system is specifically designed for small business, the beauty of the Avaya IP 500 is that when the business is small, the IP 500 is a very affordable small office telephone system, but when the business grows, additional licenses can be purchased to enable more features. This makes the IP500 base cost lower than other telephone systems.
There are four editions: IP Office Basic Edition, IP Office Essential Edition, IP Office Preferred Edition and IP Office Advanced Edition. All the editions offer voicemail box, auto answering system company greeting message and IVR System. Avaya IP office 500 can be used with combination of analog phone , IP phone and digital phone. Contact us for Avaya IP PBX DUBAI
It uses your LAN
An IP-PBX business phone system will reside on your network using your existing LAN. The PBX server is only a short distance away, so signaling distance and time (latency) is very short and does not depend on traveling over the Internet and other networks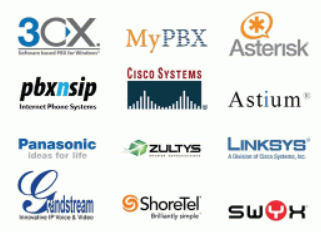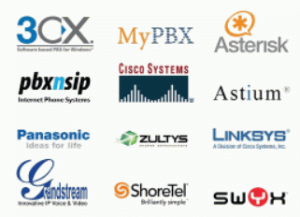 Easier to configure and install than proprietary phone systems
Proprietary phone systems can be cumbersome and difficult to navigate around their software to configure and install. An IP-PBX system will be much more familiar to computer savvy people, especially someone who has experience with networks. This can be especially true for Asterisk based systems that have a front-end GUI such as FreePBX.
Easy to move phones
Because phones are IP based, they are like PCs, move them from one connection to another and they find home and connect right back up to the PBX server. No longer are the days when a simple phone move needs to have cross connects changed and a phone technician making a billable service call. DECT PHONE SYSTEMS DUBAI.
Branch offices
can be added to an existing system and connected through an Internet connection. (Again lower cost, with the IP-phones being the major cost of the hardware needed.)
Remote Extensions
employees can plug in a compatible IP- Phone at home to their Internet connection and be extension dialing.
Our Covered Area.
VOIP GATEWAY SYSTEMS Al Baraha
VOIP GATEWAY SYSTEMS Al Barsha First
VOIP GATEWAY SYSTEMS Al Barsha Second
VOIP GATEWAY SYSTEMS Al Barsha Third
VOIP GATEWAY SYSTEMS Al Barsha South First
VOIP GATEWAY SYSTEMS Al Barsha South Second
VOIP GATEWAY SYSTEMS Al Barsha South Third
VOIP GATEWAY SYSTEMS Al Barsha South Fourth
VOIP GATEWAY SYSTEMS Al Barsha South Fifth
VOIP GATEWAY SYSTEMS Al Buteen
VOIP GATEWAY SYSTEMS Al Corniche
VOIP GATEWAY SYSTEMS Al Dhagaya
VOIP GATEWAY SYSTEMS Al Faqa
VOIP GATEWAY SYSTEMS Al Garhoud
VOIP GATEWAY SYSTEMS Al Hamriya, Dubai
VOIP GATEWAY SYSTEMS Al Hamriya Port
VOIP GATEWAY SYSTEMS Al Hathmah
VOIP GATEWAY SYSTEMS Al Hebiah First
VOIP GATEWAY SYSTEMS Al Hebiah Fourth
VOIP GATEWAY SYSTEMS Al Hebiah Fifth
VOIP GATEWAY SYSTEMS Al Hebiah Second
VOIP GATEWAY SYSTEMS Al Hebiah Sixth
VOIP GATEWAY SYSTEMS Al Hebiah Third
VOIP GATEWAY SYSTEMS Al Hudaiba
VOIP GATEWAY SYSTEMS Al Jaddaf
VOIP GATEWAY SYSTEMS Al Jafiliya
VOIP GATEWAY SYSTEMS Al Karama
VOIP GATEWAY SYSTEMS Al Khabisi
VOIP GATEWAY SYSTEMS Al Khawaneej First
VOIP GATEWAY SYSTEMS Al Khawaneej Second
VOIP GATEWAY SYSTEMS Al Kifaf
VOIP GATEWAY SYSTEMS Al Mamzar
VOIP GATEWAY SYSTEMS Umm Nahad First
VOIP GATEWAY SYSTEMS Umm Nahad Second
VOIP GATEWAY SYSTEMS Umm Nahad Third
VOIP GATEWAY SYSTEMS Umm Nahad Fourth
VOIP GATEWAY SYSTEMS Saih Al-Dahal
VOIP GATEWAY SYSTEMS Saih Al Salam
VOIP GATEWAY SYSTEMS Al Lisaili
VOIP GATEWAY SYSTEMS Lehbab First
VOIP GATEWAY SYSTEMS Al Wasl
VOIP GATEWAY SYSTEMS Al Waheeda
VOIP GATEWAY SYSTEMS Ayal Nasir
VOIP GATEWAY SYSTEMS Business Bay
VOIP GATEWAY SYSTEMS Bu Kadra
VOIP GATEWAY SYSTEMS Downtown Dubai
VOIP GATEWAY SYSTEMS Dubai Investment Park First
VOIP GATEWAY SYSTEMS Dubai Investment Park Second
VOIP GATEWAY SYSTEMS Margham
VOIP GATEWAY SYSTEMS Za'abeel FirstH
IPTV Box Dubai
VOIP GATEWAY SYSTEMS Al Manara
VOIP GATEWAY SYSTEMS Al Mankhool
VOIP GATEWAY SYSTEMS Al Merkad
VOIP GATEWAY SYSTEMS Al Mina
VOIP GATEWAY SYSTEMS Al Mizhar First
VOIP GATEWAY SYSTEMS Al Mizhar Second
VOIP GATEWAY SYSTEMS Al Muraqqabat
VOIP GATEWAY SYSTEMS Al Murar
VOIP GATEWAY SYSTEMS Al Mushrif
VOIP GATEWAY SYSTEMS Al Muteena
VOIP GATEWAY SYSTEMS Al Nahda First
VOIP GATEWAY SYSTEMS Al Nahda Second
VOIP GATEWAY SYSTEMS Al Nasr, Dubai
VOIP GATEWAY SYSTEMS Al Quoz First
VOIP GATEWAY SYSTEMS Al Quoz Industrial First
VOIP GATEWAY SYSTEMS Al Quoz Industrial Fourth
VOIP GATEWAY SYSTEMS Al Quoz Industrial Second
VOIP GATEWAY SYSTEMS Al Quoz Industrial Third
VOIP GATEWAY SYSTEMS Al Quoz Second
VOIP GATEWAY SYSTEMS Al Quoz Third
VOIP GATEWAY SYSTEMS Al Quoz Fourth
VOIP GATEWAY SYSTEMS Al Qusais First
VOIP GATEWAY SYSTEMS Al Qusais Industrial Fifth
VOIP GATEWAY SYSTEMS Al Qusais Industrial First
VOIP GATEWAY SYSTEMS Al Qusais Industrial Fourth
VOIP GATEWAY SYSTEMS Al Qusais Industrial Second
VOIP GATEWAY SYSTEMS Al Qusais Industrial Third
VOIP GATEWAY SYSTEMS Al Qusais Second
VOIP GATEWAY SYSTEMS Al Qusais Third
VOIP GATEWAY SYSTEMS Al Raffa
VOIP GATEWAY SYSTEMS Al Ras
VOIP GATEWAY SYSTEMS Al Rashidiya
VOIP GATEWAY SYSTEMS Al Rigga
VOIP GATEWAY SYSTEMS Al Sabkha
VOIP GATEWAY SYSTEMS Al Safa First
VOIP GATEWAY SYSTEMS Al Safa Second
VOIP GATEWAY SYSTEMS Al Safouh First
VOIP GATEWAY SYSTEMS Al Safouh Second
VOIP GATEWAY SYSTEMS Al Satwa
VOIP GATEWAY SYSTEMS Al Shindagha
VOIP GATEWAY SYSTEMS Al Souq Al Kabeer
VOIP GATEWAY SYSTEMS Al Twar First
VOIP GATEWAY SYSTEMS Al Twar Second
VOIP GATEWAY SYSTEMS Al Twar Third
VOIP GATEWAY SYSTEMS Al Warqa'a Fifth
VOIP GATEWAY SYSTEMS Al Warqa'a First
VOIP GATEWAY SYSTEMS Al Warqa'a Fourth
VOIP GATEWAY SYSTEMS Al Warqa'a Second
VOIP GATEWAY SYSTEMS Al Warqa'a Third
VOIP GATEWAY SYSTEMS Za'abeel Second
IPTV Set Top Box Dubai
VOIP GATEWAY SYSTEMS Emirates Hill First
VOIP GATEWAY SYSTEMS Emirates Hill Second
VOIP GATEWAY SYSTEMS Emirates Hill Third
VOIP GATEWAY SYSTEMS Enkhali
VOIP GATEWAY SYSTEMS Hatta
VOIP GATEWAY SYSTEMS Hor Al Anz
VOIP GATEWAY SYSTEMS Hor Al Anz East
VOIP GATEWAY SYSTEMS Jebel Ali 1
VOIP GATEWAY SYSTEMS Jebel Ali 2
VOIP GATEWAY SYSTEMS Jebel Ali Industrial
VOIP GATEWAY SYSTEMS Jebel Ali Palm
VOIP GATEWAY SYSTEMS Jumeira First
VOIP GATEWAY SYSTEMS Palm Jumeira
VOIP GATEWAY SYSTEMS Jumeira Second
VOIP GATEWAY SYSTEMS Jumeira Third
VOIP GATEWAY SYSTEMS Marsa Dubai
VOIP GATEWAY SYSTEMS Me'aisem First
VOIP GATEWAY SYSTEMS Me'aisem Second
VOIP GATEWAY SYSTEMS Mirdif
VOIP GATEWAY SYSTEMS Muhaisanah Fourth
VOIP GATEWAY SYSTEMS Muhaisanah Second
VOIP GATEWAY SYSTEMS Muhaisanah Third
VOIP GATEWAY SYSTEMS Muhaisnah First
VOIP GATEWAY SYSTEMS IN DUBAI
VOIP GATEWAY SYSTEMS Nad Al Hammar
VOIP GATEWAY SYSTEMS Nadd Al Shiba Fourth
VOIP GATEWAY SYSTEMS Nadd Al Shiba Second
VOIP GATEWAY SYSTEMS Nadd Al Shiba Third
VOIP GATEWAY SYSTEMS Nad Shamma
VOIP GATEWAY SYSTEMS Naif
VOIP GATEWAY SYSTEMS Port Saeed
VOIP GATEWAY SYSTEMS Arabian Ranches
VOIP GATEWAY SYSTEMS Oud Al Muteena Third
VOIP GATEWAY SYSTEMS Ras Al Khor
VOIP GATEWAY SYSTEMS Ras Al Khor Industrial First
VOIP GATEWAY SYSTEMS Ras Al Khor Industrial Second
VOIP GATEWAY SYSTEMS Ras Al Khor Industrial Third
VOIP GATEWAY SYSTEMS Rigga Al Buteen
VOIP GATEWAY SYSTEMS Trade Centre 1
VOIP GATEWAY SYSTEMS Trade Centre 2
VOIP GATEWAY SYSTEMS Umm Al Sheif
VOIP GATEWAY SYSTEMS Umm Hurair First
VOIP GATEWAY SYSTEMS Umm Hurair Second
VOIP GATEWAY SYSTEMS Umm Ramool
VOIP GATEWAY SYSTEMS Umm Suqeim First
VOIP GATEWAY SYSTEMS Umm Suqeim Second
VOIP GATEWAY SYSTEMS Umm Suqeim Third
VOIP GATEWAY SYSTEMS Wadi Alamardi
VOIP GATEWAY SYSTEMS Warsan First
VOIP GATEWAY SYSTEMS Warsan Second
VOIP GATEWAY SYSTEMS Yaraah