ACCESS CONTROL SYSTEMS DUBAI
DXBIN Technologies is the leading ACCESS CONTROL SYSTEMS provider in Abu Dhabi and Dubai and we do total solutions for DUBAI security applications, access control solutions, smart card solutions, time and attendance solutions, secure identification. Our Access control enables you to control who has access to your Premises.
ACCESS CONTROL SYSTEM DUBAI
Locks and keys also allow you to secure your building, but when keys are lost or stolen, the inconvenience and expense of changing locks and re-issuing keys can be considerable. Keys may also be copied, creating even more security risks. Our development teams are focused on designing systems that are fit for their purpose, containing the important features that are necessary for well-run organizations. Our commitment has resulted in our products winning a reputation for reliability and ease of use. ACCESS CONTROL SYSTEMS DUBAI.
The DOS Technologies solutions replace keys, PIN codes, and passwords, and enhance security and functionality in ID cards and electronic passports with biometrics. It offers a range of products, such as Biometric Logical Access for fingerprint access to computers and networks; Fingerprint readers using smart card; Fingerprint readers; Biometric Physical Access for fingerprint access to buildings and premises; and Smart Card Related Products, such as software for national ID cards, electronic passports, and corporate ID cards.
ACCESS CONTROL SYSTEMS DUBAI ACCESS CONTROL SYSTEMS DUBAI offers BioMatch Software, BioMatch Toolkits, and Smart Card Software Solutions for integration of Bio Match technology in handheld computers, point-of-sales terminals, and other devices. ACCESS CONTROL SYSTEMS DUBAI
USE YOUR DEVICE FOR SECURE IDENTIFICATION
LOGIN USING YOUR MOBILE – ACCESS CONTROL SYSTEMS DUBAI
Carrying multiple tags and access codes not only creates administrative problems but also poses oversized security risks. ACCESS CONTROL SYSTEMS DUBAI simplified the process by including all of your identification information on your NFC enabled devices like your mobile phones or tablets; they are capable of performing daily tasks like logins, updating the time and attendance systems, and personnel identification. NFC devices reduce human errors and uncomplicate everyday tasks. The device even functions with Bluetooth access and identifies employees remotely when in the vicinity
BROWSER BASED INTERFACE
 PERFORM DAILY TASKS WITH EASE – ACCESS CONTROL SYSTEMS DUBAI
Making our interface more comprehensible and intuitive has resulted in optimizing time and saving manpower from performing simple but repetitive tasks. The browser based interface for the access management system can be examined from any location and modified with ease. ACCESS CONTROL SYSTEMS DUBAI goal was to reduce the end user's time and effort spent on everyday tasks.
SIMPLE AND CONVENIENT
No more cumbersome hardware installations that force you to remodel your workspace. Simplicity is our core objective and we implement the same philosophy into the kind of solutions we provide. The device is extremely user-friendly which reduces the amount of time spent on installation and helps us provide you with an almost instantaneous solution. CCTV SYSTEMS DUBAI.
CONTROL FROM ANYWHERE
Real-time information upgrades and cloud support means that you can keep track of and access employee information from any location. A centrally monitored access control system ensures security of the information and makes it available easily to the employee or administrator. ACCESS CONTROL SYSTEMS DUBAI.
SIMPLE AND CONVENIENT
No more cumbersome hardware installations that force you to remodel your workspace. Simplicity is our core objective and we implement the same philosophy into the kind of solutions we provide. The device is extremely user-friendly which reduces the amount of time spent on installation and helps us provide you with an almost instantaneous solution. CCTV SYSTEMS DUBAI.
Designed to work together seamlessly, Access Systems' products provide you with the technology you need to deliver sophisticated security solutions, from the simplest to the most challenging.
WEB-BASED ACCESS CONTROL
NetAXST is quick and easy to install with no software to load or dedicated PC required. The built-in web server allows programming and maintenance from any internet browser without operating concerns or viruses, saving you time and money. NetAXSTW is suitable for any size facility and customizable for each customer's security and functionality needs. Plus, the built-in web server gives your customers the power and convenience to securely manage their access control system via the internet – anytime, anywhere. Available for 1 up to 4 door configurations. Small businesses can now improve security using web-based NetAXS-123 with event-driven recorded video. Simple to install and use, it is extremely affordable. Events can be viewed live from up to four cameras simultaneously, and as events are recorded on USB memory sticks, there is no need for video recording hardware.
MANAGED ACCESS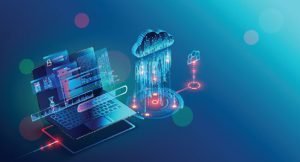 WIN-PAK® PRO Central Station Managed Access Control Software for Multiple End User Installations enables a cost effective, easy-to-manage security solution for businesses, and recurring revenue stream opportunities for security installers.
CONTROL PANELS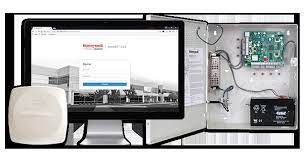 NetAXS Series controller – Standalone, Modular, Web-enabled Access Control System PRO3200 – Professional modular access control hardware N-1000 Series Controllers – N-1000-III-X and N-1000-IV-X Access Control Panels
READERS, CARDS AND ACCESSORIES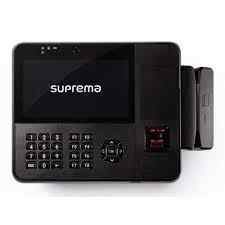 Offering superb reliability and ease of installation, OmniClass readers are available in multiple sizes and read ranges. Supporting biometric profiles and multiple applications on each card simultaneously, they can retro-fit any Wiegand output readers. The cost effective 2kb OmniClass smart card is suitable for access control applications. As smart cards can also store data for other applications, (cashless vending), the 16 kb OmniClass credentials become suitable for campuses and other facilities where a single card is issued.
OmniProx is a range of 125 kHz HID® compatible proximity readers and credentials. All OmniProx readers (except the OP90) include three bezels: black, charcoal grey and ivory and are potted for both indoor and outdoor applications. For locations that require a proximity reader able to withstand vandal-prone environments, the OP90 vandal resistant readers come standard in a zinc diecast metal housing. The OmniProx Credentials are compatible with OmniProx readers and other HID Prox compatible proximity and multi technology readers.
VISITOR MANAGEMENT
Your lobby is your first line of defense and your visitor's first impression. The traditional method of using a log book and generic visitor tags leaves you vulnerable. The LobbyWorks® visitor management system offers an innovative alternative to meet these challenges. With LobbyWorks®, visitors are identified, potential threats are flagged, expected visitors are preauthorized, badges are issued, sponsors are notified, and visitors are tracked while on the premises.
LobbyWorks® Suite is a simple and cost effective way to:
• Determine who is in your facility at all times
• Identify unwanted visitors
• Eliminate abuse of visitor badges
• Protect the confidentiality of visitors
• Facilitate communication between hosts, visitors, and security personnel
• Improve lobby and security desk productivity
LobbyWorks® Kiosk is a stylish and robust selfregistration station that supports receptionists or security guards when signing visitors in or out of premises. It forms part of the total Honeywell LobbyWorks Visitor Management Solution.
COMMUNICATIONS AND ACCESSORIES
Printers Honeywell offers a range of printers for:
Access Control
Membership Cards
Barcoded Cards
Official Passes
Business Cards
Photo ID Cards
Loyalty Cards
Visitor IDs
Magstripe Cards
Cards and Credentials
Honeywell offers a comprehensive selection of credentials to fit any application. Credentials are delivered sequentially numbered and programmed accordingly for easy implementation in the access control system. From basic proximity technology to the more advanced smart card solutions, these credentials complement the range of readers.
Our Covered Area.
ACCESS CONTROL SYSTEM Al Baraha
ACCESS CONTROL SYSTEM Al Barsha First
ACCESS CONTROL SYSTEM Al Barsha Second
ACCESS CONTROL SYSTEM Al Barsha Third
ACCESS CONTROL SYSTEM Al Barsha South First
ACCESS CONTROL SYSTEM Al Barsha South Second
ACCESS CONTROL SYSTEM Al Barsha South Third
ACCESS CONTROL SYSTEM Al Barsha South Fourth
ACCESS CONTROL SYSTEM Al Barsha South Fifth
ACCESS CONTROL SYSTEM Al Buteen
ACCESS CONTROL SYSTEM Al Corniche
ACCESS CONTROL SYSTEM Al Dhagaya
ACCESS CONTROL SYSTEM Al Faqa
ACCESS CONTROL SYSTEM Al Garhoud
ACCESS CONTROL SYSTEM Al Hamriya, Dubai
ACCESS CONTROL SYSTEM Al Hamriya Port
ACCESS CONTROL SYSTEM Al Hathmah
ACCESS CONTROL SYSTEM Al Hebiah First
ACCESS CONTROL SYSTEM Al Hebiah Fourth
ACCESS CONTROL SYSTEM Al Hebiah Fifth
ACCESS CONTROL SYSTEM Al Hebiah Second
ACCESS CONTROL SYSTEM Al Hebiah Sixth
ACCESS CONTROL SYSTEM Al Hebiah Third
ACCESS CONTROL SYSTEM Al Hudaiba
ACCESS CONTROL SYSTEM Al Jaddaf
ACCESS CONTROL SYSTEM Al Jafiliya
ACCESS CONTROL SYSTEM Al Karama
ACCESS CONTROL SYSTEM Al Khabisi
ACCESS CONTROL SYSTEM Al Khawaneej First
ACCESS CONTROL SYSTEM Al Khawaneej Second
ACCESS CONTROL SYSTEM Al Kifaf
ACCESS CONTROL SYSTEM Al Mamzar
ACCESS CONTROL SYSTEM Umm Nahad First
ACCESS CONTROL SYSTEM Umm Nahad Second
ACCESS CONTROL SYSTEM Umm Nahad Third
ACCESS CONTROL SYSTEM Umm Nahad Fourth
ACCESS CONTROL SYSTEM Saih Al-Dahal
ACCESS CONTROL SYSTEM Saih Al Salam
ACCESS CONTROL SYSTEM Al Lisaili
ACCESS CONTROL SYSTEM Lehbab First
ACCESS CONTROL SYSTEM Al Wasl
ACCESS CONTROL SYSTEM Al Waheeda
ACCESS CONTROL SYSTEM Ayal Nasir
ACCESS CONTROL SYSTEM Business Bay
ACCESS CONTROL SYSTEM Bu Kadra
ACCESS CONTROL SYSTEM Downtown Dubai
ACCESS CONTROL SYSTEM Dubai Investment Park First
ACCESS CONTROL SYSTEM Dubai Investment Park Second
ACCESS CONTROL SYSTEM Margham
ACCESS CONTROL SYSTEM Za'abeel First
IPTV Box Dubai
ACCESS CONTROL SYSTEM Al Manara
ACCESS CONTROL SYSTEM Al Mankhool
ACCESS CONTROL SYSTEM Al Merkad
ACCESS CONTROL SYSTEM Al Mina
ACCESS CONTROL SYSTEM Al Mizhar First
ACCESS CONTROL SYSTEM Al Mizhar Second
ACCESS CONTROL SYSTEM Al Muraqqabat
ACCESS CONTROL SYSTEM Al Murar
ACCESS CONTROL SYSTEM Al Mushrif
ACCESS CONTROL SYSTEM Al Muteena
ACCESS CONTROL SYSTEM Al Nahda First
ACCESS CONTROL SYSTEM Al Nahda Second
ACCESS CONTROL SYSTEM Al Nasr, Dubai
ACCESS CONTROL SYSTEM Al Quoz First
ACCESS CONTROL SYSTEM Al Quoz Industrial First
ACCESS CONTROL SYSTEM Al Quoz Industrial Fourth
ACCESS CONTROL SYSTEM Al Quoz Industrial Second
ACCESS CONTROL SYSTEM Al Quoz Industrial Third
ACCESS CONTROL SYSTEM Al Quoz Second
ACCESS CONTROL SYSTEM Al Quoz Third
ACCESS CONTROL SYSTEM Al Quoz Fourth
ACCESS CONTROL SYSTEM Al Qusais First
ACCESS CONTROL SYSTEM Al Qusais Industrial Fifth
ACCESS CONTROL SYSTEM Al Qusais Industrial First
ACCESS CONTROL SYSTEM Al Qusais Industrial Fourth
ACCESS CONTROL SYSTEM Al Qusais Industrial Second
ACCESS CONTROL SYSTEM Al Qusais Industrial Third
ACCESS CONTROL SYSTEM Al Qusais Second
ACCESS CONTROL SYSTEM Al Qusais Third
ACCESS CONTROL SYSTEM Al Raffa
ACCESS CONTROL SYSTEM Al Ras
ACCESS CONTROL SYSTEM Al Rashidiya
ACCESS CONTROL SYSTEM Al Rigga
ACCESS CONTROL SYSTEM Al Sabkha
ACCESS CONTROL SYSTEM Al Safa First
ACCESS CONTROL SYSTEM Al Safa Second
ACCESS CONTROL SYSTEM Al Safouh First
ACCESS CONTROL SYSTEM Al Safouh Second
ACCESS CONTROL SYSTEM Al Satwa
ACCESS CONTROL SYSTEM Al Shindagha
ACCESS CONTROL SYSTEM Al Souq Al Kabeer
ACCESS CONTROL SYSTEM Al Twar First
ACCESS CONTROL SYSTEM Al Twar Second
ACCESS CONTROL SYSTEM Al Twar Third
ACCESS CONTROL SYSTEM Al Warqa'a Fifth
ACCESS CONTROL SYSTEM Al Warqa'a First
ACCESS CONTROL SYSTEM Al Warqa'a Fourth
ACCESS CONTROL SYSTEM Al Warqa'a Second
ACCESS CONTROL SYSTEM Al Warqa'a Third
ACCESS CONTROL SYSTEM Za'abeel Second
IPTV Set Top Box Dubai
ACCESS CONTROL SYSTEM Emirates Hill First
ACCESS CONTROL SYSTEM Emirates Hill Second
ACCESS CONTROL SYSTEM Emirates Hill Third
ACCESS CONTROL SYSTEM Enkhali
ACCESS CONTROL SYSTEM Hatta
ACCESS CONTROL SYSTEM Hor Al Anz
ACCESS CONTROL SYSTEM Hor Al Anz East
ACCESS CONTROL SYSTEM Jebel Ali 1
ACCESS CONTROL SYSTEM Jebel Ali 2
ACCESS CONTROL SYSTEM Jebel Ali Industrial
ACCESS CONTROL SYSTEM Jebel Ali Palm
ACCESS CONTROL SYSTEM Jumeira First
ACCESS CONTROL SYSTEM Palm Jumeira
ACCESS CONTROL SYSTEM Jumeira Second
ACCESS CONTROL SYSTEM Jumeira Third
ACCESS CONTROL SYSTEM Marsa Dubai
ACCESS CONTROL SYSTEM Me'aisem First
ACCESS CONTROL SYSTEM Me'aisem Second
ACCESS CONTROL SYSTEM Mirdif
ACCESS CONTROL SYSTEM Muhaisanah Fourth
ACCESS CONTROL SYSTEM Muhaisanah Second
ACCESS CONTROL SYSTEM Muhaisanah Third
ACCESS CONTROL SYSTEM Muhaisnah First
ACCESS CONTROL SYSTEM IN DUBAI
ACCESS CONTROL SYSTEM Nad Al Hammar
ACCESS CONTROL SYSTEM Nadd Al Shiba Fourth
ACCESS CONTROL SYSTEM Nadd Al Shiba Second
ACCESS CONTROL SYSTEM Nadd Al Shiba Third
ACCESS CONTROL SYSTEM Nad Shamma
ACCESS CONTROL SYSTEM Naif
ACCESS CONTROL SYSTEM Port Saeed
ACCESS CONTROL SYSTEM Arabian Ranches
ACCESS CONTROL SYSTEM Oud Al Muteena Third
ACCESS CONTROL SYSTEM Ras Al Khor
ACCESS CONTROL SYSTEM Ras Al Khor Industrial First
ACCESS CONTROL SYSTEM Ras Al Khor Industrial Second
ACCESS CONTROL SYSTEM Ras Al Khor Industrial Third
ACCESS CONTROL SYSTEM Rigga Al Buteen
ACCESS CONTROL SYSTEM Trade Centre 1
ACCESS CONTROL SYSTEM Trade Centre 2
ACCESS CONTROL SYSTEM Umm Al Sheif
ACCESS CONTROL SYSTEM Umm Hurair First
ACCESS CONTROL SYSTEM Umm Hurair Second
ACCESS CONTROL SYSTEM Umm Ramool
ACCESS CONTROL SYSTEM Umm Suqeim First
ACCESS CONTROL SYSTEM Umm Suqeim Second
ACCESS CONTROL SYSTEM Umm Suqeim Third
ACCESS CONTROL SYSTEM Wadi Alamardi
ACCESS CONTROL SYSTEM Warsan First
ACCESS CONTROL SYSTEM Warsan Second
ACCESS CONTROL SYSTEM Yaraah