VIDEO CONFERENCING SYSTEM DUBAI
DXBIN Technologies in the UAE constantly review all manufacturers' video conferencing products and services in Dubai, UAE.We are are now supplying Polycom video conferencing products in the UAE.
Quick Inquiry
WHY IP PBX?
It uses your LAN An IP-PBX business phone system will reside on your network using your existing LAN. The PBX server is only a short distance away, so signaling distance and time (latency) is very short and does not depend on traveling over the Internet and other networks
Easier to configure and install than proprietary phone systems
Proprietary phone systems can be cumbersome and difficult to navigate around their software to configure and install. An IP-PBX system will be much more familiar to computer savvy people, especially someone who has experience with networks. This can be especially true for Asterisk based systems that have a front-end GUI such as FreePBX.
Easy to move phones
Because phones are IP based, they are like PCs, move them from one connection to another and they find home and connect right back up to the PBX server. No longer are the days when a simple phone move needs to have cross connects changed and a phone technician making a billable service call
Branch offices
can be added to an existing system and connected through an Internet connection. (Again lower cost, with the IP-phones being the major cost of the hardware needed.)
Remote Extensions
employees can plug in a compatible IP- Phone at home to their Internet connection and be extension dialing.
CISCO IP PHONE FOR PBX SYSTEMS DUBAI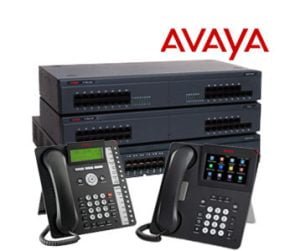 DXBIN Technologies is the leading installer of Avaya IP office pbx phone system in Dubai, UAE. We provide Avaya ip office pbx/pabx solution in Dubai.
IP PBX DUBAI: The Avaya IP 500 telephone system is specifically designed for small business, the beauty of the Avaya IP 500 is that when the business is small, the IP 500 is a very affordable small office telephone system, but when the business grows, additional licenses can be purchased to enable more features. This makes the IP500 base cost lower than other telephone systems.
There are four editions: IP Office Basic Edition, IP Office Essential Edition, IP Office Preferred Edition and IP Office Advanced Edition. All the editions offer voicemail box, auto answering system company greeting message and IVR System. Avaya IP office 500 can be used with combination of analog phone, IP phone and digital phone. Contact us for Avaya IP PBX DUBAI
NEC IP PBX/PABX BUSINESS PHONE SYSTEM
We install NEC IP pbx phone system in Dubai, UAE. We provide NEC IP PBX solution in Dubai.
 NEC SL1000 IP PBX DUBAI
SL1000 is an intelligent cost-effective telecommunication system that is equipped with capability to adapt functions for immediate and emerging business needs, covering small and medium-sized enterprises (SMEs) and small offices, home offices (SOHO).
SL1000 FEATURES
• Room monitoring from outside
• Warning Message during night mode
• Remote Inspection, with auto-emergency call
• Sensor Connectivity with auto-emergency call and warning message sending • Built-In Auto Answer
• (Standby mode) during night mode
• TDM/IP Coverage
• ISDN Compatibility
• Voice Mail Integration
• Paging Announcement
• Programmable Function Keys
VIDEO CONFERENCING SYSTEM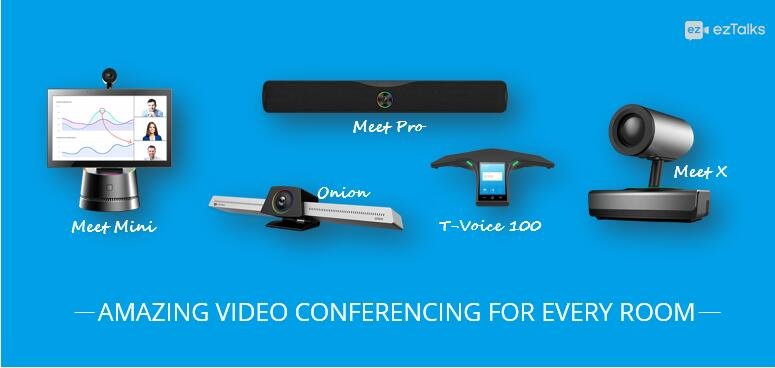 We specialise in Polycom HDX video conferencing products, video conference services and portable conference units as well providing unit hire and supplying equipment and video conference room hire. Video Conferencing System Dubai. Video Connections provide professional advice and all the latest Polycom video conferencing technology & full support and service, for all your business needs and locations.
By installing Polycom video conferencing, you have the choice to which meeting you physically attend, or hold over a live video link. By substituting 35% of your physical meetings with video meetings you will immediately recoup the cost, of the equipment installed at three independent locations.
VIDEO CONFERENCING SYSTEM
 We supplies, installs and maintains all the very latest Polycom video conferencing products in Dubai and Across the UAE.
Our Video Conferencing equipment is not only designed with large video conferences in mind using the Polycom ViewStation range,
But also for the home office user with a PC desktop with the Polycom ViaVideo. They allow high-quality videoconferencing, with ISDN and IP network connectivity, multimedia support, AES encryption, videotelephony, simultaneous dual-stream video and even Voice Tracking cameras.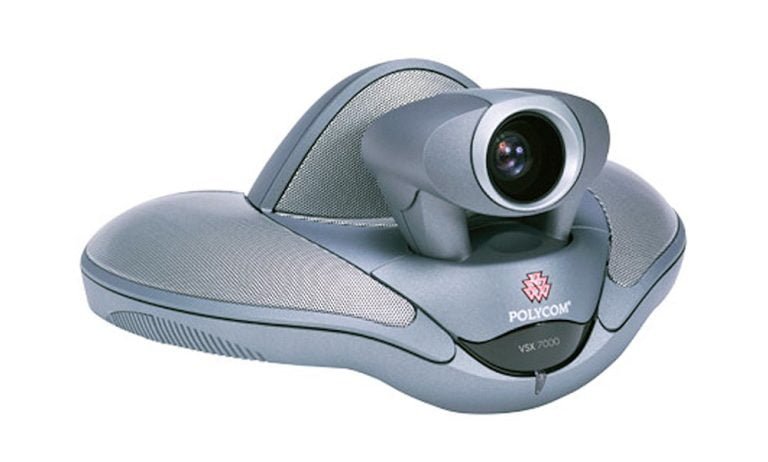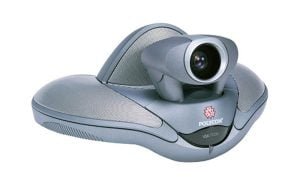 POLYCOM VSX 7000 VIDEO CONFERENCING SYSTEM
The Polycom VSX 7000 offers flexibility and expandability in offering users the option to add additional displays, microphones, speakers, ISDN network modules and more.

POLYCOM VSX 8000 VIDEO CONFERENCING SYSTEM
The Polycom VSX 8ooo is an easy to install, high performance video conferencing system. We provide all system in dubai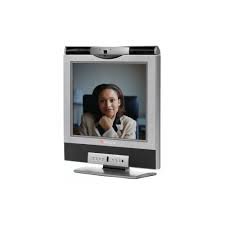 POLYCOM VSX 3000 VIDEO CONFERENCING UNIT
The Polycom VSX3000 delivers a high quality video conference solution perfect for executive suites and offices. The Polycom VSX3000 extends the conference room to the personal office environment and doubles as a PC display when not in use in a video call.

POLYCOM VVX1500 VIDEO PHONE
The Polycom VVX1500 Video Phones large display and ease of use make the VVX 1500 an ideal all-inone productivity tool for today's busy executives and professionals, whether they are in office, retail, professional services, or healthcare environments.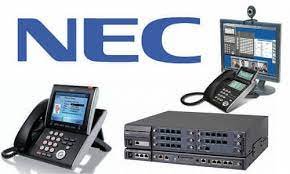 Our Covered Area.
VIDEO CONFERENCING Al Baraha
VIDEO CONFERENCING Al Barsha First
VIDEO CONFERENCING Al Barsha Second
VIDEO CONFERENCING Al Barsha Third
VIDEO CONFERENCING Al Barsha South First
VIDEO CONFERENCING Al Barsha South Second
VIDEO CONFERENCING Al Barsha South Third
VIDEO CONFERENCING Al Barsha South Fourth
VIDEO CONFERENCING Al Barsha South Fifth
VIDEO CONFERENCING Al Buteen
VIDEO CONFERENCING Al Corniche
VIDEO CONFERENCING Al Dhagaya
VIDEO CONFERENCING Al Faqa
VIDEO CONFERENCING Al Garhoud
VIDEO CONFERENCING Al Hamriya, Dubai
VIDEO CONFERENCING Al Hamriya Port
VIDEO CONFERENCING Al Hathmah
VIDEO CONFERENCING Al Hebiah First
VIDEO CONFERENCING Al Hebiah Fourth
VIDEO CONFERENCING Al Hebiah Fifth
VIDEO CONFERENCING Al Hebiah Second
VIDEO CONFERENCING Al Hebiah Sixth
VIDEO CONFERENCING Al Hebiah Third
VIDEO CONFERENCING Al Hudaiba
VIDEO CONFERENCING Al Jaddaf
VIDEO CONFERENCING Al Jafiliya
VIDEO CONFERENCING Al Karama
VIDEO CONFERENCING Al Khabisi
VIDEO CONFERENCING Al Khawaneej First
VIDEO CONFERENCING Al Khawaneej Second
VIDEO CONFERENCING Al Kifaf
VIDEO CONFERENCING Al Mamzar
VIDEO CONFERENCING Umm Nahad First
VIDEO CONFERENCING Umm Nahad Second
VIDEO CONFERENCING Umm Nahad Third
VIDEO CONFERENCING Umm Nahad Fourth
VIDEO CONFERENCING Saih Al-Dahal
VIDEO CONFERENCING Saih Al Salam
VIDEO CONFERENCING Al Lisaili
VIDEO CONFERENCING Lehbab First
VIDEO CONFERENCING Al Wasl
VIDEO CONFERENCING Al Waheeda
VIDEO CONFERENCING Ayal Nasir
VIDEO CONFERENCING Business Bay
VIDEO CONFERENCING Bu Kadra
VIDEO CONFERENCING Downtown Dubai
VIDEO CONFERENCING Dubai Investment Park First
VIDEO CONFERENCING Dubai Investment Park Second
VIDEO CONFERENCING Margham
VIDEO CONFERENCING Za'abeel First
IPTV Box Dubai
VIDEO CONFERENCING Al Manara
VIDEO CONFERENCING Al Mankhool
VIDEO CONFERENCING Al Merkad
VIDEO CONFERENCING Al Mina
VIDEO CONFERENCING Al Mizhar First
VIDEO CONFERENCING Al Mizhar Second
VIDEO CONFERENCING Al Muraqqabat
VIDEO CONFERENCING Al Murar
VIDEO CONFERENCING Al Mushrif
VIDEO CONFERENCING Al Muteena
VIDEO CONFERENCING Al Nahda First
VIDEO CONFERENCING Al Nahda Second
VIDEO CONFERENCING Al Nasr, Dubai
VIDEO CONFERENCING Al Quoz First
VIDEO CONFERENCING Al Quoz Industrial First
VIDEO CONFERENCING Al Quoz Industrial Fourth
VIDEO CONFERENCING Al Quoz Industrial Second
VIDEO CONFERENCING Al Quoz Industrial Third
VIDEO CONFERENCING Al Quoz Second
VIDEO CONFERENCING Al Quoz Third
VIDEO CONFERENCING Al Quoz Fourth
VIDEO CONFERENCING Al Qusais First
VIDEO CONFERENCING Al Qusais Industrial Fifth
VIDEO CONFERENCING Al Qusais Industrial First
VIDEO CONFERENCING Al Qusais Industrial Fourth
VIDEO CONFERENCING Al Qusais Industrial Second
VIDEO CONFERENCING Al Qusais Industrial Third
VIDEO CONFERENCING Al Qusais Second
VIDEO CONFERENCING Al Qusais Third
VIDEO CONFERENCING Al Raffa
VIDEO CONFERENCING Al Ras
VIDEO CONFERENCING Al Rashidiya
VIDEO CONFERENCING Al Rigga
VIDEO CONFERENCING Al Sabkha
VIDEO CONFERENCING Al Safa First
VIDEO CONFERENCING Al Safa Second
VIDEO CONFERENCING Al Safouh First
VIDEO CONFERENCING Al Safouh Second
VIDEO CONFERENCING Al Satwa
VIDEO CONFERENCING Al Shindagha
VIDEO CONFERENCING Al Souq Al Kabeer
VIDEO CONFERENCING Al Twar First
VIDEO CONFERENCING Al Twar Second
VIDEO CONFERENCING Al Twar Third
VIDEO CONFERENCING Al Warqa'a Fifth
VIDEO CONFERENCING Al Warqa'a First
VIDEO CONFERENCING Al Warqa'a Fourth
VIDEO CONFERENCING Al Warqa'a Second
VIDEO CONFERENCING Al Warqa'a Third
VIDEO CONFERENCING Za'abeel Second
IPTV Set Top Box Dubai
VIDEO CONFERENCING Emirates Hill First
VIDEO CONFERENCING Emirates Hill Second
VIDEO CONFERENCING Emirates Hill Third
VIDEO CONFERENCING Enkhali
VIDEO CONFERENCING Hatta
VIDEO CONFERENCING Hor Al Anz
VIDEO CONFERENCING Hor Al Anz East
VIDEO CONFERENCING Jebel Ali 1
VIDEO CONFERENCING Jebel Ali 2
VIDEO CONFERENCING Jebel Ali Industrial
VIDEO CONFERENCING Jebel Ali Palm
VIDEO CONFERENCING Jumeira First
VIDEO CONFERENCING Palm Jumeira
VIDEO CONFERENCING Jumeira Second
VIDEO CONFERENCING Jumeira Third
VIDEO CONFERENCING Marsa Dubai
VIDEO CONFERENCING Me'aisem First
VIDEO CONFERENCING Me'aisem Second
VIDEO CONFERENCING Mirdif
VIDEO CONFERENCING Muhaisanah Fourth
VIDEO CONFERENCING Muhaisanah Second
VIDEO CONFERENCING Muhaisanah Third
VIDEO CONFERENCING Muhaisnah First
VIDEO CONFERENCING IN DUBAI
VIDEO CONFERENCING Nad Al Hammar
VIDEO CONFERENCING Nadd Al Shiba Fourth
VIDEO CONFERENCING Nadd Al Shiba Second
VIDEO CONFERENCING Nadd Al Shiba Third
VIDEO CONFERENCING Nad Shamma
VIDEO CONFERENCING Naif
VIDEO CONFERENCING Port Saeed
VIDEO CONFERENCING Arabian Ranches
VIDEO CONFERENCING Oud Al Muteena Third
VIDEO CONFERENCING Ras Al Khor
VIDEO CONFERENCING Ras Al Khor Industrial First
VIDEO CONFERENCING Ras Al Khor Industrial Second
VIDEO CONFERENCING Ras Al Khor Industrial Third
VIDEO CONFERENCING Rigga Al Buteen
VIDEO CONFERENCING Trade Centre 1
VIDEO CONFERENCING Trade Centre 2
VIDEO CONFERENCING Umm Al Sheif
VIDEO CONFERENCING Umm Hurair First
VIDEO CONFERENCING Umm Hurair Second
VIDEO CONFERENCING Umm Ramool
VIDEO CONFERENCING Umm Suqeim First
VIDEO CONFERENCING Umm Suqeim Second
VIDEO CONFERENCING Umm Suqeim Third
VIDEO CONFERENCING Wadi Alamardi
VIDEO CONFERENCING Warsan First
VIDEO CONFERENCING Warsan Second
VIDEO CONFERENCING Yaraah