WEBSITE DESIGN IN DUBAI
The modern business is Internet driven and if you want to expand your business horizons it is necessary to have a professionally developed website or web portal that vividly reflects your business.Perception System is a professional web design And development company, which provides comprehensive website design And development services.
Quick Inquiry
Our Website Design and Development Service
 As one of the leading website design And development companies in the world, we offer wide range website design And development services that cover the majority of the web development industry. Following are our offerings:
• Business to Business (B2B) web portals for small and large business organizations
• Business to Customer (B2C) web portals that enable business organizations to tail the end users for better business results
• Social networking portals according to the requirement Online website design And development solutions for business areas like Forex trading, Stock and Commodity market trading, etc
• Online e-learning website design and development for distance education purposes
• Shopping Cart development/ e-commerce portals • Corporate Intranet and Extranet portals
• Custom web design And development for areas like Reality, matrimonial, jobs, etc • Custom content management system (CMS) and customer relationship management (CRM) solutions
• Interactive web application that augment website performance and enhance user experience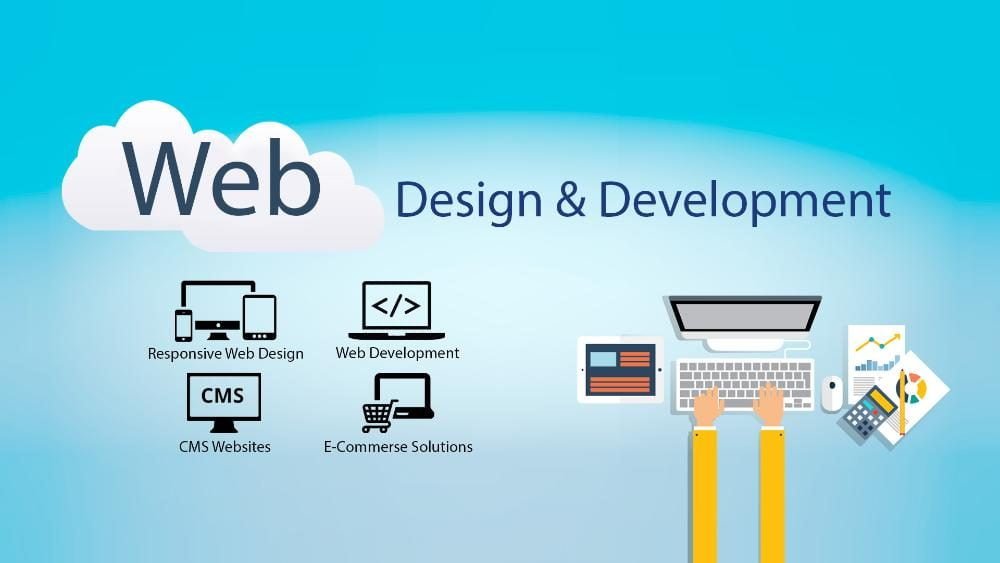 WEBSITE DESIGN AND DEVELOPMENT IN DUBAI
We have proficient website design And development teams who are experts in use of different website design And development platforms PHP, Silverlight, Adobe Flex, ASP.NET, Ruby on Rails, Liferay etc. The highly competitive atmosphere on the net, changing consumer demands and availability of latest website design and development technology drives our talented developers to create ingenious web solutions for your business so it gets the necessary leverage to leapfrog over rival businesses.
Why Hire Web Design And Development Company as Your Portal Development Company
Dxbin runs a full fledged offshore web development center in Dubai, U.A.E. The center has expert developers and programmers who have rich experience in development of custom web portals and applications, which empower your business to meet the challenges and achieve spectacular results. By outsourcing your web design And development needs to us, you leverage your business in following ways:
• Low development costs that help you save more capital Your enjoy latest features and advanced functionalities that raise performance levels of your portal so that you increase your customer base
• Equip your web portal with latest technology so that your online business can easily adjust to the changing customer demands
• Availability of custom web portal development solutions under single roof
• Custom web solutions that augment your business productivity, which means better ROI
• Prompt Web portal maintenance services that ensure minimal downtime in case your portal faces breakdown or any other performance issues
RESPONSIVE WEBSITES IN UAE
Do you need a web site for your business in UAE?. Not sure where to begin? We can help you create the web site of your dreams.
We believe good design is like good manners, you just simply have it and you do not need to prove it. Our Business Website package will deliver you a powerful website presence as a complete site or as the first phase of your long term website strategy. Best suited for start up and small businesses, your corporate website will allow you to share information with prospects, customers, clients, vendors, partners and employees efficiently and attractively.
HTML5 is an enormous standard with an extraordinary list of features, and there are many features and standards that will not be standardized by W3C and not fully implemented in most modern browsers for years to come. Responsive Web Design is the notion that modern websites should adapt to, and display optimally on any, indeed all, screen sizes.
MULTIMEDIA AND WEB IN DUBAI Services offered by Dxbin Tech's Multimedia Solutions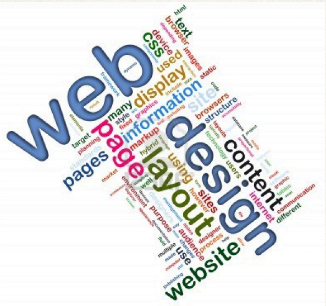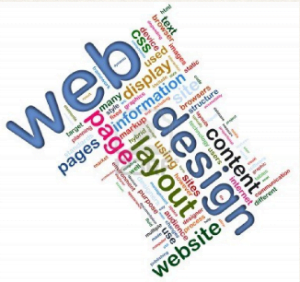 • Domain Registration & Hosting
• Web Design & Development
• E-commerce Application Development
• WordPress Development
• Search Engine Optimization (SEO)
• Logo Design Service
• 3D Development
• Graphic Designing Services
Our Covered Area.
WEBSITE DESIGNAl Baraha
WEBSITE DESIGNAl Barsha First
WEBSITE DESIGNAl Barsha Second
WEBSITE DESIGNAl Barsha Third
WEBSITE DESIGNAl Barsha South First
WEBSITE DESIGNAl Barsha South Second
WEBSITE DESIGNAl Barsha South Third
WEBSITE DESIGNAl Barsha South Fourth
WEBSITE DESIGNAl Barsha South Fifth
WEBSITE DESIGNAl Buteen
WEBSITE DESIGNAl Corniche
WEBSITE DESIGNAl Dhagaya
WEBSITE DESIGNAl Faqa
WEBSITE DESIGNAl Garhoud
WEBSITE DESIGNAl Hamriya, Dubai
WEBSITE DESIGNAl Hamriya Port
WEBSITE DESIGNAl Hathmah
WEBSITE DESIGNAl Hebiah First
WEBSITE DESIGNAl Hebiah Fourth
WEBSITE DESIGNAl Hebiah Fifth
WEBSITE DESIGNAl Hebiah Second
WEBSITE DESIGNAl Hebiah Sixth
WEBSITE DESIGNAl Hebiah Third
WEBSITE DESIGNAl Hudaiba
WEBSITE DESIGNAl Jaddaf
WEBSITE DESIGNAl Jafiliya
WEBSITE DESIGNAl Karama
WEBSITE DESIGNAl Khabisi
WEBSITE DESIGNAl Khawaneej First
WEBSITE DESIGNAl Khawaneej Second
WEBSITE DESIGNAl Kifaf
WEBSITE DESIGNAl Mamzar
WEBSITE DESIGNUmm Nahad First
WEBSITE DESIGNUmm Nahad Second
WEBSITE DESIGNUmm Nahad Third
WEBSITE DESIGNUmm Nahad Fourth
WEBSITE DESIGNSaih Al-Dahal
WEBSITE DESIGNSaih Al Salam
WEBSITE DESIGNAl Lisaili
WEBSITE DESIGNLehbab First
WEBSITE DESIGNAl Wasl
WEBSITE DESIGNAl Waheeda
WEBSITE DESIGNAyal Nasir
WEBSITE DESIGNBusiness Bay
WEBSITE DESIGNBu Kadra
WEBSITE DESIGNDowntown Dubai
WEBSITE DESIGNDubai Investment Park First
WEBSITE DESIGNDubai Investment Park Second
WEBSITE DESIGNMargham
WEBSITE DESIGNZa'abeel First
IPTV Box Dubai
WEBSITE DESIGNAl Manara
WEBSITE DESIGNAl Mankhool
WEBSITE DESIGNAl Merkad
WEBSITE DESIGNAl Mina
WEBSITE DESIGNAl Mizhar First
WEBSITE DESIGNAl Mizhar Second
WEBSITE DESIGNAl Muraqqabat
WEBSITE DESIGNAl Murar
WEBSITE DESIGNAl Mushrif
WEBSITE DESIGNAl Muteena
WEBSITE DESIGNAl Nahda First
WEBSITE DESIGNAl Nahda Second
WEBSITE DESIGNAl Nasr, Dubai
WEBSITE DESIGNAl Quoz First
WEBSITE DESIGNAl Quoz Industrial First
WEBSITE DESIGNAl Quoz Industrial Fourth
WEBSITE DESIGNAl Quoz Industrial Second
WEBSITE DESIGNAl Quoz Industrial Third
WEBSITE DESIGNAl Quoz Second
WEBSITE DESIGNAl Quoz Third
WEBSITE DESIGNAl Quoz Fourth
WEBSITE DESIGNAl Qusais First
WEBSITE DESIGNAl Qusais Industrial Fifth
WEBSITE DESIGNAl Qusais Industrial First
WEBSITE DESIGNAl Qusais Industrial Fourth
WEBSITE DESIGNAl Qusais Industrial Second
WEBSITE DESIGNAl Qusais Industrial Third
WEBSITE DESIGNAl Qusais Second
WEBSITE DESIGNAl Qusais Third
WEBSITE DESIGNAl Raffa
WEBSITE DESIGNAl Ras
WEBSITE DESIGNAl Rashidiya
WEBSITE DESIGNAl Rigga
WEBSITE DESIGNAl Sabkha
WEBSITE DESIGNAl Safa First
WEBSITE DESIGNAl Safa Second
WEBSITE DESIGNAl Safouh First
WEBSITE DESIGNAl Safouh Second
WEBSITE DESIGNAl Satwa
WEBSITE DESIGNAl Shindagha
WEBSITE DESIGNAl Souq Al Kabeer
WEBSITE DESIGNAl Twar First
WEBSITE DESIGNAl Twar Second
WEBSITE DESIGNAl Twar Third
WEBSITE DESIGNAl Warqa'a Fifth
WEBSITE DESIGNAl Warqa'a First
WEBSITE DESIGNAl Warqa'a Fourth
WEBSITE DESIGNAl Warqa'a Second
WEBSITE DESIGNAl Warqa'a Third
WEBSITE DESIGNZa'abeel Second
IPTV Set Top Box Dubai
WEBSITE DESIGNEmirates Hill First
WEBSITE DESIGNEmirates Hill Second
WEBSITE DESIGNEmirates Hill Third
WEBSITE DESIGNEnkhali
WEBSITE DESIGNHatta
WEBSITE DESIGNHor Al Anz
WEBSITE DESIGNHor Al Anz East
WEBSITE DESIGNJebel Ali 1
WEBSITE DESIGNJebel Ali 2
WEBSITE DESIGNJebel Ali Industrial
WEBSITE DESIGNJebel Ali Palm
WEBSITE DESIGNJumeira First
WEBSITE DESIGNPalm Jumeira
WEBSITE DESIGNJumeira Second
WEBSITE DESIGNJumeira Third
WEBSITE DESIGNMarsa Dubai
WEBSITE DESIGNMe'aisem First
WEBSITE DESIGNMe'aisem Second
WEBSITE DESIGNMirdif
WEBSITE DESIGNMuhaisanah Fourth
WEBSITE DESIGNMuhaisanah Second
WEBSITE DESIGNMuhaisanah Third
WEBSITE DESIGNMuhaisnah First
WEBSITE DESIGNIN DUBAI
WEBSITE DESIGNNad Al Hammar
WEBSITE DESIGNNadd Al Shiba Fourth
WEBSITE DESIGNNadd Al Shiba Second
WEBSITE DESIGNNadd Al Shiba Third
WEBSITE DESIGNNad Shamma
WEBSITE DESIGNNaif
WEBSITE DESIGNPort Saeed
WEBSITE DESIGNArabian Ranches
WEBSITE DESIGNOud Al Muteena Third
WEBSITE DESIGNRas Al Khor
WEBSITE DESIGNRas Al Khor Industrial First
WEBSITE DESIGNRas Al Khor Industrial Second
WEBSITE DESIGNRas Al Khor Industrial Third
WEBSITE DESIGNRigga Al Buteen
WEBSITE DESIGNTrade Centre 1
WEBSITE DESIGNTrade Centre 2
WEBSITE DESIGNUmm Al Sheif
WEBSITE DESIGNUmm Hurair First
WEBSITE DESIGNUmm Hurair Second
WEBSITE DESIGNUmm Ramool
WEBSITE DESIGNUmm Suqeim First
WEBSITE DESIGNUmm Suqeim Second
WEBSITE DESIGNUmm Suqeim Third
WEBSITE DESIGNWadi Alamardi
WEBSITE DESIGNWarsan First
WEBSITE DESIGNWarsan Second
WEBSITE DESIGNYaraah