IT CONSULTANTCY IN DUBAI
Information technology consulting is a process of advising organizations on how to effectively utilize IT for the better achievement of business goals. We help our clients to design the best infrastructure to back the business with the most comprehensive information systems.
Quick Inquiry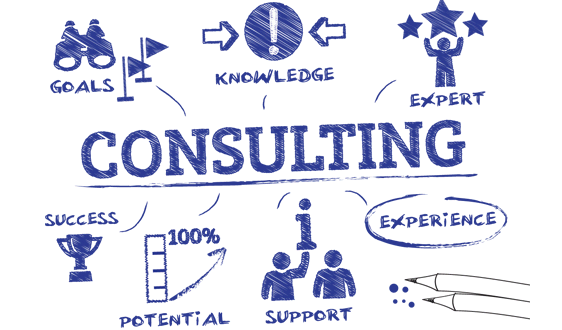 LOOKING FOR IT CONSULTANCY IN DUBAI?
• Help you get your products to market faster?
• Enhance and maintain your enterprise applications?
• Step in at any stage of the development lifecycle?
• Augment your staff with hard-to-find IT talent?
• Understand your industry and local market?
If SO, YOU WANT MIN IT CONSULTING.
We're here to help you cut costs, focus on your core business, and nimbly respond to growth opportunities. You can rely on our knowledge and insights about the industry-specific challenges you face, through countless hours of client services provided by our stellar consultant team. Leading IT consultancy in Dubai
IT CONSULTANCY AND STRATEGIC GUIDANCE FOR SMALL BUSINESSES IN DUBAI
Complementing our unlimited IT support service, Our IT Department provides a comprehensive range of IT consultancy services to small and medium enterprises located in Dubai — UAE, and the surrounding areas.
We can formulate an effective long-term IT strategy for your business and improve your existing IT network by leveraging maximum efficiency from your existing IT infrastructure.
Our IT Department continues to offer a cost-effective alternative to employing the services of an independent IT consultant. Our in-house consultancy and project management teams continue to provide the following key range of IT solutions:
Our Covered Area.
IT CONSULTANCY Al Baraha
IT CONSULTANCY Al Barsha First
IT CONSULTANCY Al Barsha Second
IT CONSULTANCY Al Barsha Third
IT CONSULTANCY Al Barsha South First
IT CONSULTANCY Al Barsha South Second
IT CONSULTANCY Al Barsha South Third
IT CONSULTANCY Al Barsha South Fourth
IT CONSULTANCY Al Barsha South Fifth
IT CONSULTANCY Al Buteen
IT CONSULTANCY Al Corniche
IT CONSULTANCY Al Dhagaya
IT CONSULTANCY Al Faqa
IT CONSULTANCY Al Garhoud
IT CONSULTANCY Al Hamriya, Dubai
IT CONSULTANCY Al Hamriya Port
IT CONSULTANCY Al Hathmah
IT CONSULTANCY Al Hebiah First
IT CONSULTANCY Al Hebiah Fourth
IT CONSULTANCY Al Hebiah Fifth
IT CONSULTANCY Al Hebiah Second
IT CONSULTANCY Al Hebiah Sixth
IT CONSULTANCY Al Hebiah Third
IT CONSULTANCY Al Hudaiba
IT CONSULTANCY Al Jaddaf
IT CONSULTANCY Al Jafiliya
IT CONSULTANCY Al Karama
IT CONSULTANCY Al Khabisi
IT CONSULTANCY Al Khawaneej First
IT CONSULTANCY Al Khawaneej Second
IT CONSULTANCY Al Kifaf
IT CONSULTANCY Al Mamzar
IT CONSULTANCY Umm Nahad First
IT CONSULTANCY Umm Nahad Second
IT CONSULTANCY Umm Nahad Third
IT CONSULTANCY Umm Nahad Fourth
IT CONSULTANCY Saih Al-Dahal
IT CONSULTANCY Saih Al Salam
IT CONSULTANCY Al Lisaili
IT CONSULTANCY Lehbab First
IT CONSULTANCY Al Wasl
IT CONSULTANCY Al Waheeda
IT CONSULTANCY Ayal Nasir
IT CONSULTANCY Business Bay
IT CONSULTANCY Bu Kadra
IT CONSULTANCY Downtown Dubai
IT CONSULTANCY Dubai Investment Park First
IT CONSULTANCY Dubai Investment Park Second
IT CONSULTANCY Margham
IT CONSULTANCY Za'abeel First
IPTV Box Dubai
IT CONSULTANCY Al Manara
IT CONSULTANCY Al Mankhool
IT CONSULTANCY Al Merkad
IT CONSULTANCY Al Mina
IT CONSULTANCY Al Mizhar First
IT CONSULTANCY Al Mizhar Second
IT CONSULTANCY Al Muraqqabat
IT CONSULTANCY Al Murar
IT CONSULTANCY Al Mushrif
IT CONSULTANCY Al Muteena
IT CONSULTANCY Al Nahda First
IT CONSULTANCY Al Nahda Second
IT CONSULTANCY Al Nasr, Dubai
IT CONSULTANCY Al Quoz First
IT CONSULTANCY Al Quoz Industrial First
IT CONSULTANCY Al Quoz Industrial Fourth
IT CONSULTANCY Al Quoz Industrial Second
IT CONSULTANCY Al Quoz Industrial Third
IT CONSULTANCY Al Quoz Second
IT CONSULTANCY Al Quoz Third
IT CONSULTANCY Al Quoz Fourth
IT CONSULTANCY Al Qusais First
IT CONSULTANCY Al Qusais Industrial Fifth
IT CONSULTANCY Al Qusais Industrial First
IT CONSULTANCY Al Qusais Industrial Fourth
IT CONSULTANCY Al Qusais Industrial Second
IT CONSULTANCY Al Qusais Industrial Third
IT CONSULTANCY Al Qusais Second
IT CONSULTANCY Al Qusais Third
IT CONSULTANCY Al Raffa
IT CONSULTANCY Al Ras
IT CONSULTANCY Al Rashidiya
IT CONSULTANCY Al Rigga
IT CONSULTANCY Al Sabkha
IT CONSULTANCY Al Safa First
IT CONSULTANCY Al Safa Second
IT CONSULTANCY Al Safouh First
IT CONSULTANCY Al Safouh Second
IT CONSULTANCY Al Satwa
IT CONSULTANCY Al Shindagha
IT CONSULTANCY Al Souq Al Kabeer
IT CONSULTANCY Al Twar First
IT CONSULTANCY Al Twar Second
IT CONSULTANCY Al Twar Third
IT CONSULTANCY Al Warqa'a Fifth
IT CONSULTANCY Al Warqa'a First
IT CONSULTANCY Al Warqa'a Fourth
IT CONSULTANCY Al Warqa'a Second
IT CONSULTANCY Al Warqa'a Third
IT CONSULTANCY Za'abeel Second
IPTV Set Top Box Dubai
IT CONSULTANCY Emirates Hill First
IT CONSULTANCY Emirates Hill Second
IT CONSULTANCY Emirates Hill Third
IT CONSULTANCY Enkhali
IT CONSULTANCY Hatta
IT CONSULTANCY Hor Al Anz
IT CONSULTANCY Hor Al Anz East
IT CONSULTANCY Jebel Ali 1
IT CONSULTANCY Jebel Ali 2
IT CONSULTANCY Jebel Ali Industrial
IT CONSULTANCY Jebel Ali Palm
IT CONSULTANCY Jumeira First
IT CONSULTANCY Palm Jumeira
IT CONSULTANCY Jumeira Second
IT CONSULTANCY Jumeira Third
IT CONSULTANCY Marsa Dubai
IT CONSULTANCY Me'aisem First
IT CONSULTANCY Me'aisem Second
IT CONSULTANCY Mirdif
IT CONSULTANCY Muhaisanah Fourth
IT CONSULTANCY Muhaisanah Second
IT CONSULTANCY Muhaisanah Third
IT CONSULTANCY Muhaisnah First
IT CONSULTANCY IN DUBAI
IT CONSULTANCY Nad Al Hammar
IT CONSULTANCY Nadd Al Shiba Fourth
IT CONSULTANCY Nadd Al Shiba Second
IT CONSULTANCY Nadd Al Shiba Third
IT CONSULTANCY Nad Shamma
IT CONSULTANCY Naif
IT CONSULTANCY Port Saeed
IT CONSULTANCY Arabian Ranches
IT CONSULTANCY Oud Al Muteena Third
IT CONSULTANCY Ras Al Khor
IT CONSULTANCY Ras Al Khor Industrial First
IT CONSULTANCY Ras Al Khor Industrial Second
IT CONSULTANCY Ras Al Khor Industrial Third
IT CONSULTANCY Rigga Al Buteen
IT CONSULTANCY Trade Centre 1
IT CONSULTANCY Trade Centre 2
IT CONSULTANCY Umm Al Sheif
IT CONSULTANCY Umm Hurair First
IT CONSULTANCY Umm Hurair Second
IT CONSULTANCY Umm Ramool
IT CONSULTANCY Umm Suqeim First
IT CONSULTANCY Umm Suqeim Second
IT CONSULTANCY Umm Suqeim Third
IT CONSULTANCY Wadi Alamardi
IT CONSULTANCY Warsan First
IT CONSULTANCY Warsan Second
IT CONSULTANCY Yaraah