HARDWARE AND NETWORKING IN DUBAI
DXBIN Technologies LLC specialists in IT and Network Support and installing business computer networks across Dubai. The Networking Company provides broadband, internet services, hardware, offsite backup and VPNs to Dubai's businesses.
Quick Inquiry
NETWORKING - LAN AND WAN
Our strength over the years have been in providing all types of Networking solutions in Dubai which has been further enhanced by virtue of being the Premier Certified Partner for CISCO. The broad range of CISCO LAN solutions provides performance, scalability, manageability and integration for more bandwidth and ports. Apart from CISCO products, the other networking products that we incorporate in our networking solutions are top of the line products. The Networking solutions that we offer could broadly classified as under:
• Designing & Implementation of LAN and WAN needs to suit every requirement like Cat5/Fibre Optic cabling.
 • Network Auditing involves assessment of current setup & suggestion for optimum utilization of network resources.
• Site Planning using operation research techniques & scheduling cable laying.
• Network Management.
• Network Security Planning & Implementation.
• Structured Cabling.
• Training to IT administrators.
HARDWARE AND NETWORKING IN DUBAI
Hardware and Networking in Dubai. Hardware and Networking is a vast field in Dubai. It refers to the process of supplying data and information by linking the group of networks using hardware's such as switches, hubs, gateways, access points, network interface cards, networking cables. To be more specific, hardware networking includes all peripherals, computers, interface cards and other tools required for communications and data processing in the network.
We are computer hardware professionals who take care of the maintenance of computer hardware, while networking involves connecting a group of 2 or more computer systems for sharing data and information. The professionals engaged in R&D of computer hardware and networks are known as hardware and networking engineers. Besides looking after computer maintenance they are also liable for supervising and designing the hardware installation and manufacturing process. The increasing use of computer, laptops and Internets has expanded the scope of hardware and networking sector widely.
HARDWARE SUPPLY
We are sure that we would be able to satisfy the most demanding needs of our clients for requirements ranging from Servers, Desktop Computers, Laptops, Work Stations, Printers, Scanners, Plotters, Storage Devices, Backup Devices, Modems, LAN cards, Video Conferencing Kits, UPS, Graphics Cards, Memory Cards, LCD Monitors … etc
TEAM
We are backed by a strong team which forms the backbone of our organization. These individuals work in complete coordination and facilitate timely deliveries. Our team consists of Procurement Agents, Quality Controllers, and Marketing Personnel etc. Our team is well-trained on various aspects to enhance its performance.
WHY US?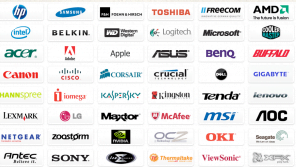 Dxbin Tech – Dubai has made its name as an eminent organization which is one of the most sought after in the field of IT Products. There are a number of reasons, mentioned below, why we have acquired a strong foothold in the market :
• Great experience about this domain
• Complete knowledge about the IT Products
• Large chain of vendors
• Efficient team with dedicated professionals
• Timely deliveries
• Economic prices
• These are the factors that have kept us ahead of the competition.
Our Covered Area.
HARDWARE AND NETWORKING Al Baraha
HARDWARE AND NETWORKING Al Barsha First
HARDWARE AND NETWORKING Al Barsha Second
HARDWARE AND NETWORKING Al Barsha Third
HARDWARE AND NETWORKING Al Barsha South First
HARDWARE AND NETWORKING Al Barsha South Second
HARDWARE AND NETWORKING Al Barsha South Third
HARDWARE AND NETWORKING Al Barsha South Fourth
HARDWARE AND NETWORKING Al Barsha South Fifth
HARDWARE AND NETWORKING Al Buteen
HARDWARE AND NETWORKING Al Corniche
HARDWARE AND NETWORKING Al Dhagaya
HARDWARE AND NETWORKING Al Faqa
HARDWARE AND NETWORKING Al Garhoud
HARDWARE AND NETWORKING Al Hamriya, Dubai
HARDWARE AND NETWORKING Al Hamriya Port
HARDWARE AND NETWORKING Al Hathmah
HARDWARE AND NETWORKING Al Hebiah First
HARDWARE AND NETWORKING Al Hebiah Fourth
HARDWARE AND NETWORKING Al Hebiah Fifth
HARDWARE AND NETWORKING Al Hebiah Second
HARDWARE AND NETWORKING Al Hebiah Sixth
HARDWARE AND NETWORKING Al Hebiah Third
HARDWARE AND NETWORKING Al Hudaiba
HARDWARE AND NETWORKING Al Jaddaf
HARDWARE AND NETWORKING Al Jafiliya
HARDWARE AND NETWORKING Al Karama
HARDWARE AND NETWORKING Al Khabisi
HARDWARE AND NETWORKING Al Khawaneej First
HARDWARE AND NETWORKING Al Khawaneej Second
HARDWARE AND NETWORKING Al Kifaf
HARDWARE AND NETWORKING Al Mamzar
HARDWARE AND NETWORKING Umm Nahad First
HARDWARE AND NETWORKING Umm Nahad Second
HARDWARE AND NETWORKING Umm Nahad Third
HARDWARE AND NETWORKING Umm Nahad Fourth
HARDWARE AND NETWORKING Saih Al-Dahal
HARDWARE AND NETWORKING Saih Al Salam
HARDWARE AND NETWORKING Al Lisaili
HARDWARE AND NETWORKING Lehbab First
HARDWARE AND NETWORKING Al Wasl
HARDWARE AND NETWORKING Al Waheeda
HARDWARE AND NETWORKING Ayal Nasir
HARDWARE AND NETWORKING Business Bay
HARDWARE AND NETWORKING Bu Kadra
HARDWARE AND NETWORKING Downtown Dubai
HARDWARE AND NETWORKING Dubai Investment Park First
HARDWARE AND NETWORKING Dubai Investment Park Second
HARDWARE AND NETWORKING Margham
HARDWARE AND NETWORKING Za'abeel First
IPTV Box Dubai
HARDWARE AND NETWORKING Al Manara
HARDWARE AND NETWORKING Al Mankhool
HARDWARE AND NETWORKING Al Merkad
HARDWARE AND NETWORKING Al Mina
HARDWARE AND NETWORKING Al Mizhar First
HARDWARE AND NETWORKING Al Mizhar Second
HARDWARE AND NETWORKING Al Muraqqabat
HARDWARE AND NETWORKING Al Murar
HARDWARE AND NETWORKING Al Mushrif
HARDWARE AND NETWORKING Al Muteena
HARDWARE AND NETWORKING Al Nahda First
HARDWARE AND NETWORKING Al Nahda Second
HARDWARE AND NETWORKING Al Nasr, Dubai
HARDWARE AND NETWORKING Al Quoz First
HARDWARE AND NETWORKING Al Quoz Industrial First
HARDWARE AND NETWORKING Al Quoz Industrial Fourth
HARDWARE AND NETWORKING Al Quoz Industrial Second
HARDWARE AND NETWORKING Al Quoz Industrial Third
HARDWARE AND NETWORKING Al Quoz Second
HARDWARE AND NETWORKING Al Quoz Third
HARDWARE AND NETWORKING Al Quoz Fourth
HARDWARE AND NETWORKING Al Qusais First
HARDWARE AND NETWORKING Al Qusais Industrial Fifth
HARDWARE AND NETWORKING Al Qusais Industrial First
HARDWARE AND NETWORKING Al Qusais Industrial Fourth
HARDWARE AND NETWORKING Al Qusais Industrial Second
HARDWARE AND NETWORKING Al Qusais Industrial Third
HARDWARE AND NETWORKING Al Qusais Second
HARDWARE AND NETWORKING Al Qusais Third
HARDWARE AND NETWORKING Al Raffa
HARDWARE AND NETWORKING Al Ras
HARDWARE AND NETWORKING Al Rashidiya
HARDWARE AND NETWORKING Al Rigga
HARDWARE AND NETWORKING Al Sabkha
HARDWARE AND NETWORKING Al Safa First
HARDWARE AND NETWORKING Al Safa Second
HARDWARE AND NETWORKING Al Safouh First
HARDWARE AND NETWORKING Al Safouh Second
HARDWARE AND NETWORKING Al Satwa
HARDWARE AND NETWORKING Al Shindagha
HARDWARE AND NETWORKING Al Souq Al Kabeer
HARDWARE AND NETWORKING Al Twar First
HARDWARE AND NETWORKING Al Twar Second
HARDWARE AND NETWORKING Al Twar Third
HARDWARE AND NETWORKING Al Warqa'a Fifth
HARDWARE AND NETWORKING Al Warqa'a First
HARDWARE AND NETWORKING Al Warqa'a Fourth
HARDWARE AND NETWORKING Al Warqa'a Second
HARDWARE AND NETWORKING Al Warqa'a Third
HARDWARE AND NETWORKING Za'abeel Second
IPTV Set Top Box Dubai
HARDWARE AND NETWORKING Emirates Hill First
HARDWARE AND NETWORKING Emirates Hill Second
HARDWARE AND NETWORKING Emirates Hill Third
HARDWARE AND NETWORKING Enkhali
HARDWARE AND NETWORKING Hatta
HARDWARE AND NETWORKING Hor Al Anz
HARDWARE AND NETWORKING Hor Al Anz East
HARDWARE AND NETWORKING Jebel Ali 1
HARDWARE AND NETWORKING Jebel Ali 2
HARDWARE AND NETWORKING Jebel Ali Industrial
HARDWARE AND NETWORKING Jebel Ali Palm
HARDWARE AND NETWORKING Jumeira First
HARDWARE AND NETWORKING Palm Jumeira
HARDWARE AND NETWORKING Jumeira Second
HARDWARE AND NETWORKING Jumeira Third
HARDWARE AND NETWORKING Marsa Dubai
HARDWARE AND NETWORKING Me'aisem First
HARDWARE AND NETWORKING Me'aisem Second
HARDWARE AND NETWORKING Mirdif
HARDWARE AND NETWORKING Muhaisanah Fourth
HARDWARE AND NETWORKING Muhaisanah Second
HARDWARE AND NETWORKING Muhaisanah Third
HARDWARE AND NETWORKING Muhaisnah First
HARDWARE AND NETWORKING IN DUBAI
HARDWARE AND NETWORKING Nad Al Hammar
HARDWARE AND NETWORKING Nadd Al Shiba Fourth
HARDWARE AND NETWORKING Nadd Al Shiba Second
HARDWARE AND NETWORKING Nadd Al Shiba Third
HARDWARE AND NETWORKING Nad Shamma
HARDWARE AND NETWORKING Naif
HARDWARE AND NETWORKING Port Saeed
HARDWARE AND NETWORKING Arabian Ranches
HARDWARE AND NETWORKING Oud Al Muteena Third
HARDWARE AND NETWORKING Ras Al Khor
HARDWARE AND NETWORKING Ras Al Khor Industrial First
HARDWARE AND NETWORKING Ras Al Khor Industrial Second
HARDWARE AND NETWORKING Ras Al Khor Industrial Third
HARDWARE AND NETWORKING Rigga Al Buteen
HARDWARE AND NETWORKING Trade Centre 1
HARDWARE AND NETWORKING Trade Centre 2
HARDWARE AND NETWORKING Umm Al Sheif
HARDWARE AND NETWORKING Umm Hurair First
HARDWARE AND NETWORKING Umm Hurair Second
HARDWARE AND NETWORKING Umm Ramool
HARDWARE AND NETWORKING Umm Suqeim First
HARDWARE AND NETWORKING Umm Suqeim Second
HARDWARE AND NETWORKING Umm Suqeim Third
HARDWARE AND NETWORKING Wadi Alamardi
HARDWARE AND NETWORKING Warsan First
HARDWARE AND NETWORKING Warsan Second
HARDWARE AND NETWORKING Yaraah