STRUCTURED CABLING IN DUBAI
Structured cabling design and installation is governed by a set of standards that specify wiring data centres, offices, and apartment buildings for data or voice communications using (CAT 5E) or (CAT 6) cables and modular sockets.
STRUCTURED CABLING IN DUBAI
It is done such that all outlets terminate at patch panel, from where it can be determined exactly how these connections will be used. STRUCTURED CABLING IN DUBAI We have vast experience and expertise and completed many projects for structured cabling work.
DXBIN Technologies integrates voice and data communication seamlessly. Network Integration helps small to medium businesses improve their voice communications while reducing PBX and call costs. We deliver these benefits through new technology that allows voice calls and data traffic to share the same network, known as a Converged Communication'. CONVERGED DATA AND VOICE IN DUBAI. Our business-class telephone system routes voice calls over this common voice and data network and provides features such as voicemail and innovative functionality like one-click call management and remote working capabilities to improve overall business communications. What's more, Network Integration can help you protect any existing investment by achieving these benefits without necessarily needing to replace your existing telephone system.
STRUCTURED CABLING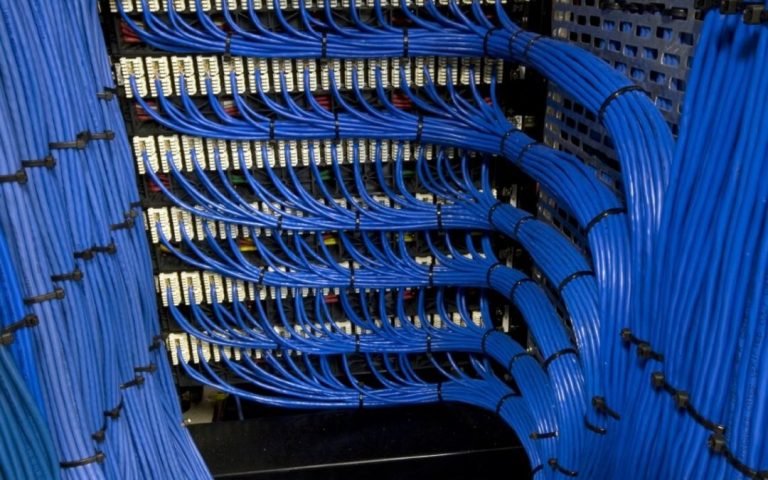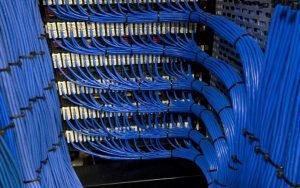 Type of Cables
Telephone Cabling (Cat 3)
Cat5e UTP Cable
Cat 6
Fibre Optic Cable (single/multi-mode)
Electrical Cable
Multicore Cable
CCTV and BNC Cabling
Underground Cabling
The modern workplace requires instant response. Converged communications networks can help businesses better anticipate and respond to customer requests. We use industry-leading expertise creating converged voice and data network solutions as the foundation for every assessment, recommendation and implementation.
The goal of every implementation is to integrate unified communications systems in complex business environments while eliminating disruption to existing business systems and operations. The outcome is scalable, fully-integrated voice and data network solutions that produce immediate results for clients.
Our Covered Area.
STRUCTURED CABLING Al Baraha
STRUCTURED CABLING Al Barsha First
STRUCTURED CABLING Al Barsha Second
STRUCTURED CABLING Al Barsha Third
STRUCTURED CABLING Al Barsha South First
STRUCTURED CABLING Al Barsha South Second
STRUCTURED CABLING Al Barsha South Third
STRUCTURED CABLING Al Barsha South Fourth
STRUCTURED CABLING Al Barsha South Fifth
STRUCTURED CABLING Al Buteen
STRUCTURED CABLING Al Corniche
STRUCTURED CABLING Al Dhagaya
STRUCTURED CABLING Al Faqa
STRUCTURED CABLING Al Garhoud
STRUCTURED CABLING Al Hamriya, Dubai
STRUCTURED CABLING Al Hamriya Port
STRUCTURED CABLING Al Hathmah
STRUCTURED CABLING Al Hebiah First
STRUCTURED CABLING Al Hebiah Fourth
STRUCTURED CABLING Al Hebiah Fifth
STRUCTURED CABLING Al Hebiah Second
STRUCTURED CABLING Al Hebiah Sixth
STRUCTURED CABLING Al Hebiah Third
STRUCTURED CABLING Al Hudaiba
STRUCTURED CABLING Al Jaddaf
STRUCTURED CABLING Al Jafiliya
STRUCTURED CABLING Al Karama
STRUCTURED CABLING Al Khabisi
STRUCTURED CABLING Al Khawaneej First
STRUCTURED CABLING Al Khawaneej Second
STRUCTURED CABLING Al Kifaf
STRUCTURED CABLING Al Mamzar
STRUCTURED CABLING Umm Nahad First
STRUCTURED CABLING Umm Nahad Second
STRUCTURED CABLING Umm Nahad Third
STRUCTURED CABLING Umm Nahad Fourth
STRUCTURED CABLING Saih Al-Dahal
STRUCTURED CABLING Saih Al Salam
STRUCTURED CABLING Al Lisaili
STRUCTURED CABLING Lehbab First
STRUCTURED CABLING Al Wasl
STRUCTURED CABLING Al Waheeda
STRUCTURED CABLING Ayal Nasir
STRUCTURED CABLING Business Bay
STRUCTURED CABLING Bu Kadra
STRUCTURED CABLING Downtown Dubai
STRUCTURED CABLING Dubai Investment Park First
STRUCTURED CABLING Dubai Investment Park Second
STRUCTURED CABLING Margham
STRUCTURED CABLING Za'abeel First
IPTV Box Dubai
STRUCTURED CABLING Al Manara
STRUCTURED CABLING Al Mankhool
STRUCTURED CABLING Al Merkad
STRUCTURED CABLING Al Mina
STRUCTURED CABLING Al Mizhar First
STRUCTURED CABLING Al Mizhar Second
STRUCTURED CABLING Al Muraqqabat
STRUCTURED CABLING Al Murar
STRUCTURED CABLING Al Mushrif
STRUCTURED CABLING Al Muteena
STRUCTURED CABLING Al Nahda First
STRUCTURED CABLING Al Nahda Second
STRUCTURED CABLING Al Nasr, Dubai
STRUCTURED CABLING Al Quoz First
STRUCTURED CABLING Al Quoz Industrial First
STRUCTURED CABLING Al Quoz Industrial Fourth
STRUCTURED CABLING Al Quoz Industrial Second
STRUCTURED CABLING Al Quoz Industrial Third
STRUCTURED CABLING Al Quoz Second
STRUCTURED CABLING Al Quoz Third
STRUCTURED CABLING Al Quoz Fourth
STRUCTURED CABLING Al Qusais First
STRUCTURED CABLING Al Qusais Industrial Fifth
STRUCTURED CABLING Al Qusais Industrial First
STRUCTURED CABLING Al Qusais Industrial Fourth
STRUCTURED CABLING Al Qusais Industrial Second
STRUCTURED CABLING Al Qusais Industrial Third
STRUCTURED CABLING Al Qusais Second
STRUCTURED CABLING Al Qusais Third
STRUCTURED CABLING Al Raffa
STRUCTURED CABLING Al Ras
STRUCTURED CABLING Al Rashidiya
STRUCTURED CABLING Al Rigga
STRUCTURED CABLING Al Sabkha
STRUCTURED CABLING Al Safa First
STRUCTURED CABLING Al Safa Second
STRUCTURED CABLING Al Safouh First
STRUCTURED CABLING Al Safouh Second
STRUCTURED CABLING Al Satwa
STRUCTURED CABLING Al Shindagha
STRUCTURED CABLING Al Souq Al Kabeer
STRUCTURED CABLING Al Twar First
STRUCTURED CABLING Al Twar Second
STRUCTURED CABLING Al Twar Third
STRUCTURED CABLING Al Warqa'a Fifth
STRUCTURED CABLING Al Warqa'a First
STRUCTURED CABLING Al Warqa'a Fourth
STRUCTURED CABLING Al Warqa'a Second
STRUCTURED CABLING Al Warqa'a Third
STRUCTURED CABLING Za'abeel Second
IPTV Set Top Box Dubai
STRUCTURED CABLING Emirates Hill First
STRUCTURED CABLING Emirates Hill Second
STRUCTURED CABLING Emirates Hill Third
STRUCTURED CABLING Enkhali
STRUCTURED CABLING Hatta
STRUCTURED CABLING Hor Al Anz
STRUCTURED CABLING Hor Al Anz East
STRUCTURED CABLING Jebel Ali 1
STRUCTURED CABLING Jebel Ali 2
STRUCTURED CABLING Jebel Ali Industrial
STRUCTURED CABLING Jebel Ali Palm
STRUCTURED CABLING Jumeira First
STRUCTURED CABLING Palm Jumeira
STRUCTURED CABLING Jumeira Second
STRUCTURED CABLING Jumeira Third
STRUCTURED CABLING Marsa Dubai
STRUCTURED CABLING Me'aisem First
STRUCTURED CABLING Me'aisem Second
STRUCTURED CABLING Mirdif
STRUCTURED CABLING Muhaisanah Fourth
STRUCTURED CABLING Muhaisanah Second
STRUCTURED CABLING Muhaisanah Third
STRUCTURED CABLING Muhaisnah First
STRUCTURED CABLING IN DUBAI
STRUCTURED CABLING Nad Al Hammar
STRUCTURED CABLING Nadd Al Shiba Fourth
STRUCTURED CABLING Nadd Al Shiba Second
STRUCTURED CABLING Nadd Al Shiba Third
STRUCTURED CABLING Nad Shamma
STRUCTURED CABLING Naif
STRUCTURED CABLING Port Saeed
STRUCTURED CABLING Arabian Ranches
STRUCTURED CABLING Oud Al Muteena Third
STRUCTURED CABLING Ras Al Khor
STRUCTURED CABLING Ras Al Khor Industrial First
STRUCTURED CABLING Ras Al Khor Industrial Second
STRUCTURED CABLING Ras Al Khor Industrial Third
STRUCTURED CABLING Rigga Al Buteen
STRUCTURED CABLING Trade Centre 1
STRUCTURED CABLING Trade Centre 2
STRUCTURED CABLING Umm Al Sheif
STRUCTURED CABLING Umm Hurair First
STRUCTURED CABLING Umm Hurair Second
STRUCTURED CABLING Umm Ramool
STRUCTURED CABLING Umm Suqeim First
STRUCTURED CABLING Umm Suqeim Second
STRUCTURED CABLING Umm Suqeim Third
STRUCTURED CABLING Wadi Alamardi
STRUCTURED CABLING Warsan First
STRUCTURED CABLING Warsan Second
STRUCTURED CABLING Yaraah