HOME SECURITY DUBAI
To sleep soundly, you need peace of mind. You need to know that what you value most-your home, your assets, and your family-are safe and secure. From fire, theft and flood protection, to services that keep families connected, DXBIN Technologies offers effective solutions to help you protect your safety and your property. HOME SECURITY DUBAI.
REMOTE VIDEO
Whether you're at the office, traveling for business or away on vacation, you'll have peace of mind knowing you can effortlessly monitor your home and family—anytime, anywhere.
Honeywell security systems—including panic pendants, door and window contacts, motion sensors and more–can be monitored by a central station 24/7 to provide you with round-the-clock protection against the threat of someone breaking into your home.
[/vc_column_inner][/vc_row_inner]
LIFE SAFETY
DXBIN Technologies has a solution to protect you and your loved ones—wherever you call home. Our complete array of products can be used to protect a full range of residential properties from small to large homes, through multi-unit dwellings and apartment buildings.
WATER/TEMPERATURE DETECTION
Get an added sense of security by installing environmental sensors to any area that has the potential for flood-like a laundry room-or a significant change in temperature. When a flood is detected or your pre-determined upper or lower temperature limit has been exceeded, the system will alert you so you can take action to help stop the damage before it starts.
REMOTE VIDEO
Whether you're at the office, traveling for business or away on vacation, you'll have peace of mind knowing you can effortlessly monitor your home and family, anytime, anywhere.
THEFT PROTECTION
You've worked hard to afford things that make life more enjoyable. And we work hard to make sure that those things are protected. With Honeywell's innovative security solutions, we make it easy for you to protect the inside and outside of your home.
[/vc_column_inner]
STAYING CONNECTED
In today's highly mobile society, you're traveling farther from home-and more often-but you still need to keep a close eye on your home and family. Whether you're at home, across the street or across the country, we can help you and your family stay connected.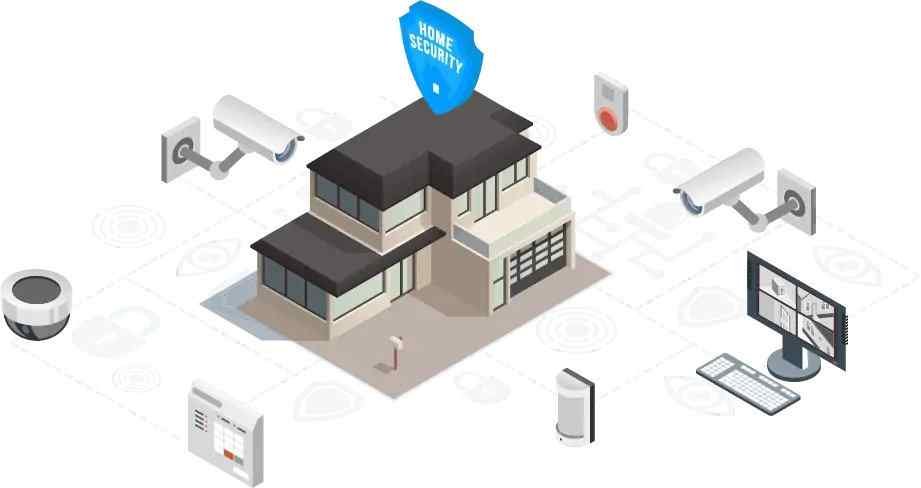 WHY US?
Dxbin Tech – Dubai has made its name as an eminent organization which is one of the most sought after in the field of IT Products. There are a number of reasons, mentioned below, why we have acquired a strong foothold in the market.
HOME SECURITY DUBAI
• Complete knowledge about the IT Products
• Great experience about this domain
• Large chain of vendors
• Efficient team with dedicated professionals
• Timely deliveries
• Economic prices
• These are the factors that have kept us ahead of the competition.
NETWORKING - LAN AND WAN
Our strength over the years have been in providing all types of Networking solutions in Dubai which has been further enhanced by virtue of being the Premier Certified Partner for CISCO. The broad range of CISCO LAN solutions provides performance, scalability, manageability and integration for more bandwidth and ports. Apart from CISCO products, the other networking products that we incorporate in our networking solutions are top of the line products.
The Networking solutions that we offer could broadly classified as under
• Designing & Implementation of LAN and WAN needs to suit every requirement like Cat5/Fibre Optic cabling.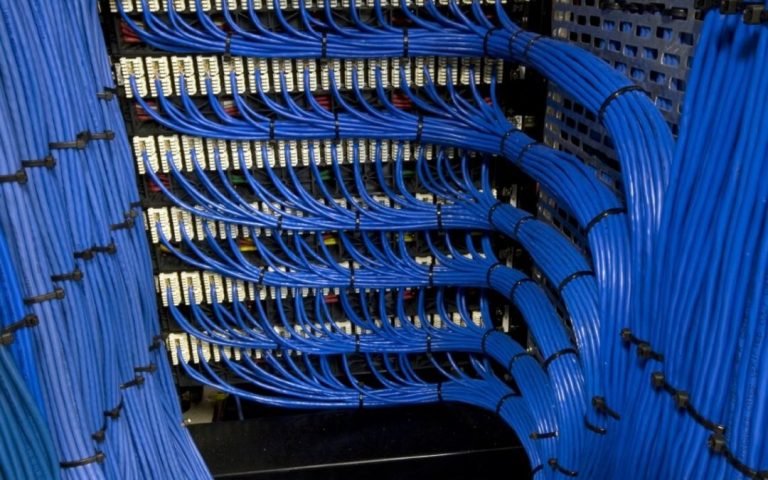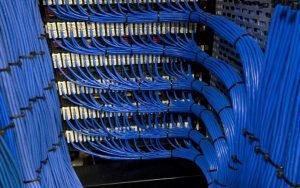 • Network Auditing involves assessment of current setup & suggestion for optimum utilization of network resources.
• Site Planning using operation research techniques & scheduling cable laying.
• Network Management.
• Network Security Planning & Implementation.
• Structured Cabling.
• Training to IT administrators.
Our Covered Area.
HOME SECURITY SYSTEMS Al Baraha
HOME SECURITY SYSTEMS Al Barsha First
HOME SECURITY SYSTEMS Al Barsha Second
HOME SECURITY SYSTEMS Al Barsha Third
HOME SECURITY SYSTEMS Al Barsha South First
HOME SECURITY SYSTEMS Al Barsha South Second
HOME SECURITY SYSTEMS Al Barsha South Third
HOME SECURITY SYSTEMS Al Barsha South Fourth
HOME SECURITY SYSTEMS Al Barsha South Fifth
HOME SECURITY SYSTEMS Al Buteen
HOME SECURITY SYSTEMS Al Corniche
HOME SECURITY SYSTEMS Al Dhagaya
HOME SECURITY SYSTEMS Al Faqa
HOME SECURITY SYSTEMS Al Garhoud
HOME SECURITY SYSTEMS Al Hamriya, Dubai
HOME SECURITY SYSTEMS Al Hamriya Port
HOME SECURITY SYSTEMS Al Hathmah
HOME SECURITY SYSTEMS Al Hebiah First
HOME SECURITY SYSTEMS Al Hebiah Fourth
HOME SECURITY SYSTEMS Al Hebiah Fifth
HOME SECURITY SYSTEMS Al Hebiah Second
HOME SECURITY SYSTEMS Al Hebiah Sixth
HOME SECURITY SYSTEMS Al Hebiah Third
HOME SECURITY SYSTEMS Al Hudaiba
HOME SECURITY SYSTEMS Al Jaddaf
HOME SECURITY SYSTEMS Al Jafiliya
HOME SECURITY SYSTEMS Al Karama
HOME SECURITY SYSTEMS Al Khabisi
HOME SECURITY SYSTEMS Al Khawaneej First
HOME SECURITY SYSTEMS Al Khawaneej Second
HOME SECURITY SYSTEMS Al Kifaf
HOME SECURITY SYSTEMS Al Mamzar
HOME SECURITY SYSTEMS Umm Nahad First
HOME SECURITY SYSTEMS Umm Nahad Second
HOME SECURITY SYSTEMS Umm Nahad Third
HOME SECURITY SYSTEMS Umm Nahad Fourth
HOME SECURITY SYSTEMS Saih Al-Dahal
HOME SECURITY SYSTEMS Saih Al Salam
HOME SECURITY SYSTEMS Al Lisaili
HOME SECURITY SYSTEMS Lehbab First
HOME SECURITY SYSTEMS Al Wasl
HOME SECURITY SYSTEMS Al Waheeda
HOME SECURITY SYSTEMS Ayal Nasir
HOME SECURITY SYSTEMS Business Bay
HOME SECURITY SYSTEMS Bu Kadra
HOME SECURITY SYSTEMS Downtown Dubai
HOME SECURITY SYSTEMS Dubai Investment Park First
HOME SECURITY SYSTEMS Dubai Investment Park Second
HOME SECURITY SYSTEMS Margham
HOME SECURITY SYSTEMS Za'abeel FirstH
IPTV Box Dubai
HOME SECURITY SYSTEMS Al Manara
HOME SECURITY SYSTEMS Al Mankhool
HOME SECURITY SYSTEMS Al Merkad
HOME SECURITY SYSTEMS Al Mina
HOME SECURITY SYSTEMS Al Mizhar First
HOME SECURITY SYSTEMS Al Mizhar Second
HOME SECURITY SYSTEMS Al Muraqqabat
HOME SECURITY SYSTEMS Al Murar
HOME SECURITY SYSTEMS Al Mushrif
HOME SECURITY SYSTEMS Al Muteena
HOME SECURITY SYSTEMS Al Nahda First
HOME SECURITY SYSTEMS Al Nahda Second
HOME SECURITY SYSTEMS Al Nasr, Dubai
HOME SECURITY SYSTEMS Al Quoz First
HOME SECURITY SYSTEMS Al Quoz Industrial First
HOME SECURITY SYSTEMS Al Quoz Industrial Fourth
HOME SECURITY SYSTEMS Al Quoz Industrial Second
HOME SECURITY SYSTEMS Al Quoz Industrial Third
HOME SECURITY SYSTEMS Al Quoz Second
HOME SECURITY SYSTEMS Al Quoz Third
HOME SECURITY SYSTEMS Al Quoz Fourth
HOME SECURITY SYSTEMS Al Qusais First
HOME SECURITY SYSTEMS Al Qusais Industrial Fifth
HOME SECURITY SYSTEMS Al Qusais Industrial First
HOME SECURITY SYSTEMS Al Qusais Industrial Fourth
HOME SECURITY SYSTEMS Al Qusais Industrial Second
HOME SECURITY SYSTEMS Al Qusais Industrial Third
HOME SECURITY SYSTEMS Al Qusais Second
HOME SECURITY SYSTEMS Al Qusais Third
HOME SECURITY SYSTEMS Al Raffa
HOME SECURITY SYSTEMS Al Ras
HOME SECURITY SYSTEMS Al Rashidiya
HOME SECURITY SYSTEMS Al Rigga
HOME SECURITY SYSTEMS Al Sabkha
HOME SECURITY SYSTEMS Al Safa First
HOME SECURITY SYSTEMS Al Safa Second
HOME SECURITY SYSTEMS Al Safouh First
HOME SECURITY SYSTEMS Al Safouh Second
HOME SECURITY SYSTEMS Al Satwa
HOME SECURITY SYSTEMS Al Shindagha
HOME SECURITY SYSTEMS Al Souq Al Kabeer
HOME SECURITY SYSTEMS Al Twar First
HOME SECURITY SYSTEMS Al Twar Second
HOME SECURITY SYSTEMS Al Twar Third
HOME SECURITY SYSTEMS Al Warqa'a Fifth
HOME SECURITY SYSTEMS Al Warqa'a First
HOME SECURITY SYSTEMS Al Warqa'a Fourth
HOME SECURITY SYSTEMS Al Warqa'a Second
HOME SECURITY SYSTEMS Al Warqa'a Third
HOME SECURITY SYSTEMS Za'abeel Second
IPTV Set Top Box Dubai
HOME SECURITY SYSTEMS Emirates Hill First
HOME SECURITY SYSTEMS Emirates Hill Second
HOME SECURITY SYSTEMS Emirates Hill Third
HOME SECURITY SYSTEMS Enkhali
HOME SECURITY SYSTEMS Hatta
HOME SECURITY SYSTEMS Hor Al Anz
HOME SECURITY SYSTEMS Hor Al Anz East
HOME SECURITY SYSTEMS Jebel Ali 1
HOME SECURITY SYSTEMS Jebel Ali 2
HOME SECURITY SYSTEMS Jebel Ali Industrial
HOME SECURITY SYSTEMS Jebel Ali Palm
HOME SECURITY SYSTEMS Jumeira First
HOME SECURITY SYSTEMS Palm Jumeira
HOME SECURITY SYSTEMS Jumeira Second
HOME SECURITY SYSTEMS Jumeira Third
HOME SECURITY SYSTEMS Marsa Dubai
HOME SECURITY SYSTEMS Me'aisem First
HOME SECURITY SYSTEMS Me'aisem Second
HOME SECURITY SYSTEMS Mirdif
HOME SECURITY SYSTEMS Muhaisanah Fourth
HOME SECURITY SYSTEMS Muhaisanah Second
HOME SECURITY SYSTEMS Muhaisanah Third
HOME SECURITY SYSTEMS Muhaisnah First
HOME SECURITY SYSTEMS IN DUBAI
HOME SECURITY SYSTEMS Nad Al Hammar
HOME SECURITY SYSTEMS Nadd Al Shiba Fourth
HOME SECURITY SYSTEMS Nadd Al Shiba Second
HOME SECURITY SYSTEMS Nadd Al Shiba Third
HOME SECURITY SYSTEMS Nad Shamma
HOME SECURITY SYSTEMS Naif
HOME SECURITY SYSTEMS Port Saeed
HOME SECURITY SYSTEMS Arabian Ranches
HOME SECURITY SYSTEMS Oud Al Muteena Third
HOME SECURITY SYSTEMS Ras Al Khor
HOME SECURITY SYSTEMS Ras Al Khor Industrial First
HOME SECURITY SYSTEMS Ras Al Khor Industrial Second
HOME SECURITY SYSTEMS Ras Al Khor Industrial Third
HOME SECURITY SYSTEMS Rigga Al Buteen
HOME SECURITY SYSTEMS Trade Centre 1
HOME SECURITY SYSTEMS Trade Centre 2
HOME SECURITY SYSTEMS Umm Al Sheif
HOME SECURITY SYSTEMS Umm Hurair First
HOME SECURITY SYSTEMS Umm Hurair Second
HOME SECURITY SYSTEMS Umm Ramool
HOME SECURITY SYSTEMS Umm Suqeim First
HOME SECURITY SYSTEMS Umm Suqeim Second
HOME SECURITY SYSTEMS Umm Suqeim Third
HOME SECURITY SYSTEMS Wadi Alamardi
HOME SECURITY SYSTEMS Warsan First
HOME SECURITY SYSTEMS Warsan Second
HOME SECURITY SYSTEMS Yaraah