VEHICLE TRACKING SYSTEM DUBAI
GPS Tracking Services DXBIN Tech GPS Real Time Vehicle Tracking Solution… The MSN GPS solution offers live web based vehicle tracking and fleet management, providing around the clock visibility and control of your mobile workforce from any internet enabled PC.
Quick Inquiry

The hardware devices which can be installed in any vehicle type report information to servers hosted by Bharti ehicle Systems, this information is disseminated through our flexible real time web interface accessible from any PC with an internet connection or via a mobile device such as a Blackberry, an I-phone or a PDA.
VEHICLE TRACKING SYSTEM DUBAI
Our 100% web based vehicle tracking system dubai platform provides:
# Real time visibility of vehicle location # Historical data of routes, site visits, vehicle speeds, idling, driver behavior and more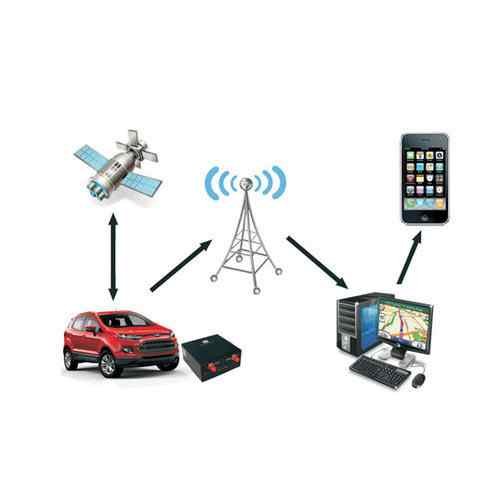 # Mark customer sites / geofenced areas VEHICLE TRACKING SYSTEM DUBAI
# A range of alarms and alerts straight to your mobile
# Full reporting
# Improved security and protection for drivers and vehicles
# Fleet utilization
# Vehicle servicing and MOT management
# The DOS Tech GPS real time vehicle tracking system is designed to help your business reduce operating costs and increase revenues, through improving productivity, efficiency and ultimately delivering better customer service.
• Service Characteristics of "Vehicle Monitoring – Standard" Instant overview of the position of all vehicles on map
• List of cars, their status and current location VEHICLE TRACKING SYSTEM2
• History of movement and a detailed log book
• Identification of drivers and their routes
• Vehicle usage charts
• Creates a basis for accounting for business travel
• Define access rights to individual vehicles
• Monitors maintenance terms and vehicle inspection requirements
• Service records
• Checks compliance with speed limits
• Control of driving quality and handling of the vehicle
VEHICLE TRACKING SYSTEM DUBAI-UAE
DXBIN Technologies sole distributor of Vehicle Tracking System (devices, equipment & software) in Dubai, Abu Dhabi, Sharjah across UAE.
DXBIN Technologies Vehicle Tracking System, a combination of hardware and software is a complete tracking solution offering a host of exciting features.
As standard the features include:
* Real-time reporting
* Openstreet mapping with custom maps for overseas markets
* Multi vehicle map display
* Full reporting suite with the ability to schedule reports to be delivered at your when and where you want them
* Fully configurable interface * Points of Interest
* Route replay
* Free configurable emails alerts and optional SMS alerts
* Log download option for accident analysis, speeding offences etc. [subject to an additional charge, log capacity up to 10,000 events]
CCTV SYSTEM DUBAI Benefits:
* Save on fuel costs by detecting excess idling and out of hours' usage
* Know where your drivers are, that way you can pick the best vehicles for your jobs and keep your customers informed of where they are
* Manage your drivers performance, speeding and excessive speeding, harsh and emergency braking and harsh acceleration
* Keep on top of servicing and maintenance by scheduling service reminders for both plant equipment (hours) and vehicles (miles)
* Peace of mind knowing your assets are secure, our Skyline system is used consistently to recover stolen items successfully.
Our Covered Area.
VEHICLE TRACKING SYSTEMS Al Baraha
VEHICLE TRACKING SYSTEMS Al Barsha First
VEHICLE TRACKING SYSTEMS Al Barsha Second
VEHICLE TRACKING SYSTEMS Al Barsha Third
VEHICLE TRACKING SYSTEMS Al Barsha South First
VEHICLE TRACKING SYSTEMS Al Barsha South Second
VEHICLE TRACKING SYSTEMS Al Barsha South Third
VEHICLE TRACKING SYSTEMS Al Barsha South Fourth
VEHICLE TRACKING SYSTEMS Al Barsha South Fifth
VEHICLE TRACKING SYSTEMS Al Buteen
VEHICLE TRACKING SYSTEMS Al Corniche
VEHICLE TRACKING SYSTEMS Al Dhagaya
VEHICLE TRACKING SYSTEMS Al Faqa
VEHICLE TRACKING SYSTEMS Al Garhoud
VEHICLE TRACKING SYSTEMS Al Hamriya, Dubai
VEHICLE TRACKING SYSTEMS Al Hamriya Port
VEHICLE TRACKING SYSTEMS Al Hathmah
VEHICLE TRACKING SYSTEMS Al Hebiah First
VEHICLE TRACKING SYSTEMS Al Hebiah Fourth
VEHICLE TRACKING SYSTEMS Al Hebiah Fifth
VEHICLE TRACKING SYSTEMS Al Hebiah Second
VEHICLE TRACKING SYSTEMS Al Hebiah Sixth
VEHICLE TRACKING SYSTEMS Al Hebiah Third
VEHICLE TRACKING SYSTEMS Al Hudaiba
VEHICLE TRACKING SYSTEMS Al Jaddaf
VEHICLE TRACKING SYSTEMS Al Jafiliya
VEHICLE TRACKING SYSTEMS Al Karama
VEHICLE TRACKING SYSTEMS Al Khabisi
VEHICLE TRACKING SYSTEMS Al Khawaneej First
VEHICLE TRACKING SYSTEMS Al Khawaneej Second
VEHICLE TRACKING SYSTEMS Al Kifaf
VEHICLE TRACKING SYSTEMS Al Mamzar
VEHICLE TRACKING SYSTEMS Umm Nahad First
VEHICLE TRACKING SYSTEMS Umm Nahad Second
VEHICLE TRACKING SYSTEMS Umm Nahad Third
VEHICLE TRACKING SYSTEMS Umm Nahad Fourth
VEHICLE TRACKING SYSTEMS Saih Al-Dahal
VEHICLE TRACKING SYSTEMS Saih Al Salam
VEHICLE TRACKING SYSTEMS Al Lisaili
VEHICLE TRACKING SYSTEMS Lehbab First
VEHICLE TRACKING SYSTEMS Al Wasl
VEHICLE TRACKING SYSTEMS Al Waheeda
VEHICLE TRACKING SYSTEMS Ayal Nasir
VEHICLE TRACKING SYSTEMS Business Bay
VEHICLE TRACKING SYSTEMS Bu Kadra
VEHICLE TRACKING SYSTEMS Downtown Dubai
VEHICLE TRACKING SYSTEMS Dubai Investment Park First
VEHICLE TRACKING SYSTEMS Dubai Investment Park Second
VEHICLE TRACKING SYSTEMS Margham
VEHICLE TRACKING SYSTEMS Za'abeel FirstH
IPTV Box Dubai
VEHICLE TRACKING SYSTEMS Al Manara
VEHICLE TRACKING SYSTEMS Al Mankhool
VEHICLE TRACKING SYSTEMS Al Merkad
VEHICLE TRACKING SYSTEMS Al Mina
VEHICLE TRACKING SYSTEMS Al Mizhar First
VEHICLE TRACKING SYSTEMS Al Mizhar Second
VEHICLE TRACKING SYSTEMS Al Muraqqabat
VEHICLE TRACKING SYSTEMS Al Murar
VEHICLE TRACKING SYSTEMS Al Mushrif
VEHICLE TRACKING SYSTEMS Al Muteena
VEHICLE TRACKING SYSTEMS Al Nahda First
VEHICLE TRACKING SYSTEMS Al Nahda Second
VEHICLE TRACKING SYSTEMS Al Nasr, Dubai
VEHICLE TRACKING SYSTEMS Al Quoz First
VEHICLE TRACKING SYSTEMS Al Quoz Industrial First
VEHICLE TRACKING SYSTEMS Al Quoz Industrial Fourth
VEHICLE TRACKING SYSTEMS Al Quoz Industrial Second
VEHICLE TRACKING SYSTEMS Al Quoz Industrial Third
VEHICLE TRACKING SYSTEMS Al Quoz Second
VEHICLE TRACKING SYSTEMS Al Quoz Third
VEHICLE TRACKING SYSTEMS Al Quoz Fourth
VEHICLE TRACKING SYSTEMS Al Qusais First
VEHICLE TRACKING SYSTEMS Al Qusais Industrial Fifth
VEHICLE TRACKING SYSTEMS Al Qusais Industrial First
VEHICLE TRACKING SYSTEMS Al Qusais Industrial Fourth
VEHICLE TRACKING SYSTEMS Al Qusais Industrial Second
VEHICLE TRACKING SYSTEMS Al Qusais Industrial Third
VEHICLE TRACKING SYSTEMS Al Qusais Second
VEHICLE TRACKING SYSTEMS Al Qusais Third
VEHICLE TRACKING SYSTEMS Al Raffa
VEHICLE TRACKING SYSTEMS Al Ras
VEHICLE TRACKING SYSTEMS Al Rashidiya
VEHICLE TRACKING SYSTEMS Al Rigga
VEHICLE TRACKING SYSTEMS Al Sabkha
VEHICLE TRACKING SYSTEMS Al Safa First
VEHICLE TRACKING SYSTEMS Al Safa Second
VEHICLE TRACKING SYSTEMS Al Safouh First
VEHICLE TRACKING SYSTEMS Al Safouh Second
VEHICLE TRACKING SYSTEMS Al Satwa
VEHICLE TRACKING SYSTEMS Al Shindagha
VEHICLE TRACKING SYSTEMS Al Souq Al Kabeer
VEHICLE TRACKING SYSTEMS Al Twar First
VEHICLE TRACKING SYSTEMS Al Twar Second
VEHICLE TRACKING SYSTEMS Al Twar Third
VEHICLE TRACKING SYSTEMS Al Warqa'a Fifth
VEHICLE TRACKING SYSTEMS Al Warqa'a First
VEHICLE TRACKING SYSTEMS Al Warqa'a Fourth
VEHICLE TRACKING SYSTEMS Al Warqa'a Second
VEHICLE TRACKING SYSTEMS Al Warqa'a Third
VEHICLE TRACKING SYSTEMS Za'abeel Second
IPTV Set Top Box Dubai
VEHICLE TRACKING SYSTEMS Emirates Hill First
VEHICLE TRACKING SYSTEMS Emirates Hill Second
VEHICLE TRACKING SYSTEMS Emirates Hill Third
VEHICLE TRACKING SYSTEMS Enkhali
VEHICLE TRACKING SYSTEMS Hatta
VEHICLE TRACKING SYSTEMS Hor Al Anz
VEHICLE TRACKING SYSTEMS Hor Al Anz East
VEHICLE TRACKING SYSTEMS Jebel Ali 1
VEHICLE TRACKING SYSTEMS Jebel Ali 2
VEHICLE TRACKING SYSTEMS Jebel Ali Industrial
VEHICLE TRACKING SYSTEMS Jebel Ali Palm
VEHICLE TRACKING SYSTEMS Jumeira First
VEHICLE TRACKING SYSTEMS Palm Jumeira
VEHICLE TRACKING SYSTEMS Jumeira Second
VEHICLE TRACKING SYSTEMS Jumeira Third
VEHICLE TRACKING SYSTEMS Marsa Dubai
VEHICLE TRACKING SYSTEMS Me'aisem First
VEHICLE TRACKING SYSTEMS Me'aisem Second
VEHICLE TRACKING SYSTEMS Mirdif
VEHICLE TRACKING SYSTEMS Muhaisanah Fourth
VEHICLE TRACKING SYSTEMS Muhaisanah Second
VEHICLE TRACKING SYSTEMS Muhaisanah Third
VEHICLE TRACKING SYSTEMS Muhaisnah First
VEHICLE TRACKING SYSTEMS IN DUBAI
VEHICLE TRACKING SYSTEMS Nad Al Hammar
VEHICLE TRACKING SYSTEMS Nadd Al Shiba Fourth
VEHICLE TRACKING SYSTEMS Nadd Al Shiba Second
VEHICLE TRACKING SYSTEMS Nadd Al Shiba Third
VEHICLE TRACKING SYSTEMS Nad Shamma
VEHICLE TRACKING SYSTEMS Naif
VEHICLE TRACKING SYSTEMS Port Saeed
VEHICLE TRACKING SYSTEMS Arabian Ranches
VEHICLE TRACKING SYSTEMS Oud Al Muteena Third
VEHICLE TRACKING SYSTEMS Ras Al Khor
VEHICLE TRACKING SYSTEMS Ras Al Khor Industrial First
VEHICLE TRACKING SYSTEMS Ras Al Khor Industrial Second
VEHICLE TRACKING SYSTEMS Ras Al Khor Industrial Third
VEHICLE TRACKING SYSTEMS Rigga Al Buteen
VEHICLE TRACKING SYSTEMS Trade Centre 1
VEHICLE TRACKING SYSTEMS Trade Centre 2
VEHICLE TRACKING SYSTEMS Umm Al Sheif
VEHICLE TRACKING SYSTEMS Umm Hurair First
VEHICLE TRACKING SYSTEMS Umm Hurair Second
VEHICLE TRACKING SYSTEMS Umm Ramool
VEHICLE TRACKING SYSTEMS Umm Suqeim First
VEHICLE TRACKING SYSTEMS Umm Suqeim Second
VEHICLE TRACKING SYSTEMS Umm Suqeim Third
VEHICLE TRACKING SYSTEMS Wadi Alamardi
VEHICLE TRACKING SYSTEMS Warsan First
VEHICLE TRACKING SYSTEMS Warsan Second
VEHICLE TRACKING SYSTEMS Yaraah